You are ready to start a business now. Then don't wait for months to start your business, you need to get started immediately so that you can start making money.
Luckily, it doesn't take extremely long to start a business today. With the power of the internet, you can design a business concept and potentially be in front of a thousand customers within days of your business idea's conception.
Of course, this will take a lot of hard work to achieve – having an operating business that is servicing customers within a week and a half is no easy feat.
To develop a business this quickly, you will need a well-defined plan that is supported by swift and effective actions. Every step you take has to be strategic in order for your business to succeed in such a short amount of time. Any misstep can make 10 days drag out to a couple of weeks. You don't want this to occur if your objective is to make money asap.
Therefore, you must outline your plan of action that will make your 10 day process achievable.
The following information will provide you with a comprehensive guideline on how to start your business in 10 days.
Related Article : What I wish to know before starting my own business
Day 1: Create a Business Plan
Your business plan is your detailed piece of documentation that guides the actions of your business. Without your business plan, you will be wasting more time and money, than actually accomplishing real business progress. With 10 days from conception to operating business, you have no time to waste.
One key thing to know is that your business plan is supposed to be written to focus on your long-term business vision. Of-course you want to start making money immediately, but you will need to ensure that you develop a system that produces money consistently, and not just quick money that doesn't last. Therefore, you must focus on satisfying your customers' needs rather than your needs.
When creating your business plan, focus primarily on your marketing, sales, and financial projections. You will need to know how you will communicate to your target market, how you will convert them into customers and what are the numbers needed to make a profit. These 3 things will be the core of your business operations, helping you generate money quickly.
You should refer to your business plan everyday to ensure that you are working towards your defined goals. This will help you keep your short-term actions in line with your long-term goals, which is how consistent progress and growth are produced.
Day 2: Analyze the Marketplace
When analyzing the marketplace, determine who your competitors are, the products or services they provide, and what their strengths and weaknesses are. This provides you with the information that helps you differentiate your business from the competition. As your business is differentiated, it will stand out to consumers, increasing their interest in learning about what you have to offer.
Knowing exactly who defines your target market is a must for your business's success. You must know what your customer's problems are so that you can provide them with the perfect solutions. Many businesses supply answers to problems, which are nothing but band-aids that eventually lose their strength. Your goal is to provide solutions that produce real results.
It is best to gather this valuable information directly from your target market. Here are some of the best ways to do this:
Participate in online forums
People use online forums to gather information about whatever the particular subject matter they are interested in. People who respond on forums usually have deep knowledge about the particular subject being discussed – establishing themselves as experts. Therefore you must utilize forums to establish your expertise, working to develop people's interest in what your business will offer.
Engage on social media
Social media is a breeding ground for learning the needs and wants of your target market in real time. People are always praising or criticizing a product or service they have used via social media. You will need to insert yourself in these conversations and explain why your business provides a better solution. Now you are doing two things at one time – developing your social media presence and following and creating warm leads that can be converted into customers.
Talk to your competition's customers
Find out who uses your competition's products or services and ask them questions about the experience they are having. Use this valuable information to develop a business that is very attractive to your target market due to your ability to accurately communicate their pain points, and by effectively communicating the relief your business provides for their pain.
Day 3: Define Your Brand
You can't have a successful business if people don't know it exist. Your business's branding process is about communicating the value or experience it provides, and establishing your presence in the marketplace. People's interest are stimulated by visual images and hearing audio messages. Therefore, your business will have to communicate its message in multiple ways in order for your brand to resonate in the marketplace.
Since you will be working primarily online to build a business quickly, you will have various online marketing tools at your disposal to use for effective communication. The key when doing this is to have multiple branding messages operating at the same time, on many different platforms, so that your business is reaching as many people as possible. Just focusing on one platform for communication severely limits your reach, which will negatively affect your ability to create sales opportunities.
Here are a few platforms you can utilize for your branding campaign:
YouTube
YouTube is the second most used site in the world. People are always on YouTube looking at videos related to their particular interest at the moment. Your business will need to produce interesting videos that showcase the ins and outs of its operations. Show people the behind the scenes process of your business, show your business in action, and show people the fun times in your business. You want to showcase the many facets of your business so that people will feel like they are a part of your business – forming a closer connection which helps to build your business's community of loyal supporters.
Facebook
It is almost mandatory for a business to have a presence on Facebook if it plans to succeed online. When using Facebook, your business needs to appeal to people's emotions, which means you have to be effective with your words and provide appealing images. Facebook is community-based, so you want to involve people as much as possible. Instead of just broadcasting your business, ask people about their opinions about your product or service, create polls for people to participate within, create contest and giveaways – your goal is to be as interactive as possible on Facebook. And definitely utilize Facebook advertising to attract people who fit your business's target market.
LinkendIn
If you want to build your network of professional connections or have a business that is B2B focused, LinkendIn is a definite platform for your business to develop its brand on. LinkedIn Pulse is a tool that business owners use to showcase their expertise by writing about various business issues. The goal is to effectively demonstrate your knowledge, having people follow your post because they believe your information is beneficial to their own business.
Twitter
Smart businesses use Twitter to direct people to other platforms, such as their website, Facebook, landing pages. Your business should also use Twitter to start is on conversations, using it is own #hashtag to build its community of followers.
Incorporating your business validates that you operate a legitimate business. The incorporation of your business also establishes the tax guidelines you will follow and the legal liability you will face as a business owner in case you face a lawsuit.
Luckily the incorporation of a business in Singapore is a very simple and quick process. Once you reserve your business name, and no objections are brought up about your chosen name, you can file for your business incorporation. The incorporation process in Singapore can take 2 days or less.
The legal entities that you can choose for your business include: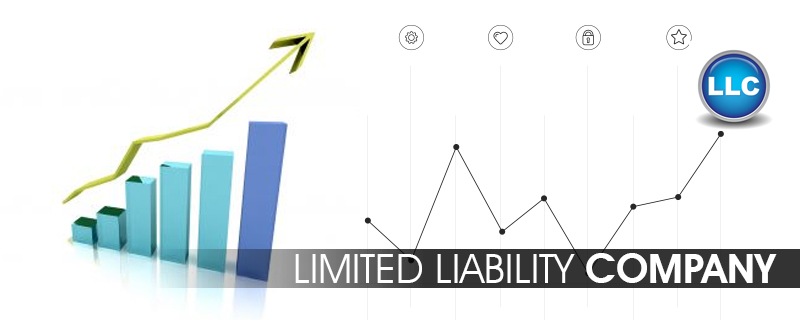 A Limited Liability Company (LLC) is a company limited by shares, which means its liabilities are limited to the amount of share capital. LLC is a business entity registered under the Singapore Companies Act and a separate legal entity from its members. In a LLC, the liabilities of the owners are limited to the assets in the company and their personal assets are protected from business liabilities.
A private limited company is a LLC in which the shares are held by less than 50 persons and are not available to general public. A private limited company is the most advanced, flexible, and scalable type of business incorporation in Singapore. It's also the most preferred type of Singapore business entity for serious entrepreneurs.
See also: Private Limited Company Registration
A sole proprietorship is the simplest but the riskiest type of business form in Singapore. From a legal perspective, sole proprietorship is not a separately incorporated entity and therefore the owner and the business are one and the same. The owner personally owns all assets and liabilities of the business. There is no protection of personal assets from business risks and liabilities. As the sole proprietor of a business, you have unlimited liability, meaning that if your business can't pay all its liabilities, the creditors to whom your business owes money can come after your personal assets.
Partnership
The partnership type of business structure attempts to address the limited-expansion constraint faced by a sole proprietorship by allowing two or more people to establish and co-own a business. A partnership firm has no legal existence separate from its partners. It comes to an end with death, insolvency, incapacity or the retirement of a partner. Further, any unsatisfied or discontent partner can also give notice at any time for the dissolution of the partnership.
Day 5: Operate Lean
Don't try to operate a big business when first starting out. Your goal is to start quickly, keep your overheads low, and make money. You can't make money if you have expenses that keep your finances in the red rather than the black. Unless you are developing a product that will be used by millions of people and backed by venture capital and public investments, you won't be able to lose money and still remain in business.
You don't need an expensive office space and a team of employees to get your business started. All you need is a computer, a distraction-free location to work, and the ability to conduct sales transaction. That's all you need. There is no need to make the process complicated, detracting from the basic purpose of a business – the exchange of goods and services for money.
The are many people operating 6 figure businesses that were ran by themselves (besides back-end support) within their homes, their local coffee shop or co-working space, or from anywhere in the world. The development of the online business world has made the ability to reach customers all over the world very easy. Once again, keep your operating expenses low and your sales high and your business will produce profit rather than revenue.
Day 6: Sell Immediately
People won't just find your business and start buying. You will need to get out and hustle up customers. Even if your business isn't officially open for business, you will still need to focus all your efforts on selling. Without sales taking place, your business makes no money and you don't eat. You didn't create a business for such a circumstance to occur.
Look for any networking events that are taking place near you, create online advertising, go door-to-door to businesses or homes – do whatever it takes to place yourself in front of actual people. Sales is a numbers game. You will receive more no's than yes's, but a yes could turn into a big sales transaction. Therefore you never give up when turned down, because there is always an opportunity to turn the next person into a customer.
The key to selling is knowing your customer's pain points and effectively communicating your business's solutions. This develops the perceived value related to your products or services, which can either be beneficial or a deterrent in regards to the prices you can set. High value means you can charge high prices. Low values means you have to charge low prices.
Another important factor to have in mind when selling is having tiered pricing. Tiered pricing allows your business to capture many people within that marketplace, at various price points. This allows you to make more money because your customer base is not too narrow, and it also provides you with the opportunity to upsell to lower tiered priced customers.
Read More » 10 Proven Ways to Make Money Online
Day 7: Communicate with Media
If you want your business to become known to the public quickly, you will need to make media connections. The media is always looking for new stories to report on, and if your company is interesting enough, it can gain favorable media coverage.
Reach out to your local news stations, local newspapers, and even national media outlets. It doesn't matter if it is a big media outlet or a small media outlet, any type of coverage will help boost your business's profile.The key to doing this is explaining the value of your business – the problem you are solving and in what manner. If your story is compelling it can potentially be broadcast to millions of people.
Such an opportunity would produce a surge in your website traffic, get your phones ringing all day long, and increase your ability to convert hot leads into customers. So you must be prepared for the surge of interest. If you can't meet the demand brought on from the exposure, then your business could be faced with serious consequences – possibly failure.
Day 8: Look Big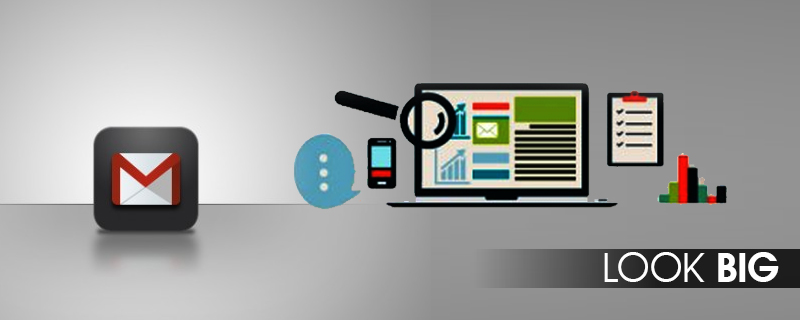 Just because you are a small business, it doesn't mean that you have to appear like a small business. This doesn't mean rent a big office to appear like you are making a lot of money. It means that your presence communicates that you operate a professional business.
You can invest in a 1-800 number, which indicates that you have an international presence. Also, instead of using @gmail.com for your emails, your business should use company email accounts. Company email accounts legitimize your business to a customer, establishing your professionalism and ability to conduct good business.
A great website also impacts your business tremendously, so it is essential that you invest in the design and performance of your business's website. Outdated websites or those that are confusing get bypassed by people, never to be returned to again. Your website should be filled with nothing but easy to read information, it should be simple to navigate, and it should be easy for people to make a purchase. This helps turn your website into a cash generating machine for your business.
Day 9: Build and Grow Your Business
When you are first starting your business, you will have to work both in and on your business. This means you have to handle various business processes, while still working to bring in more customers. It can be a grueling process but it is a necessary if you want to develop a successful business.
Operating an online business might seem like an easy endeavor but it involves a lot of activities to make your business function properly. You will need to develop your products or services, write effective content, sell your products or services, market your products or services, handle customer support and much, much more. Unless you have a nice budget starting out so that you can outsource some of these duties, you will have to handle all these responsibilities on your own.
As your business grows and cash flow is consistent, you can hire in-house help to run your daily activities while you focus on growth activities. At least try to generate a 6 figure business on your own before seeking to hire employees or independent contractors.
Related Article : Signs it's time for you to become an entrepreneur
Day 10: Celebrate Your Opening
After a lot of hard work, lack of sleep and bouts of anxiety, it is time to celebrate the opening of your business to the public. But even when you are celebrating, your focus is on achieving a business initiative – generating awareness about your business.
When celebrating your incorporated business invite your network of contacts, vendors, friends, family, customers and prospects. This will help you generate buzz and goodwill within your local community. This act enhances your image, communicating to people that you're open for business.
Creating a business in such a short amount of time can be an exhausting process but well worth the effort when the money starts coming in. During your 10 day marathon, you are developing your foundation, creating your systems of operation, and establishing your business's presence within the marketplace.
If you do everything right, you will learn that making money isn't the hard part – keeping up with the demand for your products and services is what's hard to handle. Develop a business that operates lean and is quick to deliver, attractive to your consumers, and stays ahead of the competition. If you do these things well, your business receives the benefit of having loyal customers and it will experience consistent growth.
So what is stopping you from getting your business started within the next 10 days? If you really want to be a business owner, then you will have no problem stepping up to the 10-day business start challenge. There are entrepreneurs who build products within 10 days and make 5 figure sums as soon as their product is launched. This is because they understand the process of marketing and selling prior to product release. Your business should follow the same format – making money as soon as it opens for business.
Related Reading » Setting up a Retailing Business in Singapore
---
Incorporate a company in Singapore quickly and easily
Singapore Company Incorporation is the leading force in company registration in Singapore. With a gamut of services including Work Visas & Relocation, Accounting & Taxation, Business Licenses, Company Secretary and Trademark Registration, we are well-positioned to support your business.