You are tired of working for somebody and have dreams of making it on your own with your own wildly successful business. Opening a company that has a physical office presents an overhead expense that you cannot afford at the moment. You are leaning towards creating an online business because it provides a great opportunity to make money at a low cost. But which business should you actually start? There is so much advice available today telling you how you can make a ton of money online in so many different ways that you are rather confused by the sheer range of options.
While searching for the right option, you have stumbled across a few possibilities that you believe will help you generate the amount of money that you desire. The problem is that you may be considering "get-rich-quick" schemes, instead of considering real, value-added offerings for your customers.  Take your time to research and choose the right value-added offering. It is also important to remember that a successful online business does not emerge overnight. After all, you are clamoring for attention amongst millions of other businesses in the online world, many of them businesses which may offer exactly the same products and services as you do.
If you want to make money online, you will need to use the best tactics that will help you produce massive results. You either need to focus on serving large quantity of customers or focus on providing high-quality services to a niche market. Smart online entrepreneurs choose both options in order to maximize the amount of money that they make. This is why we have provided you with 10 proven ways to make money online. You can choose one or a mixture to make as much money as you possibly can. Continue to read on to learn the best ways to make money online.
1) Teaching and Training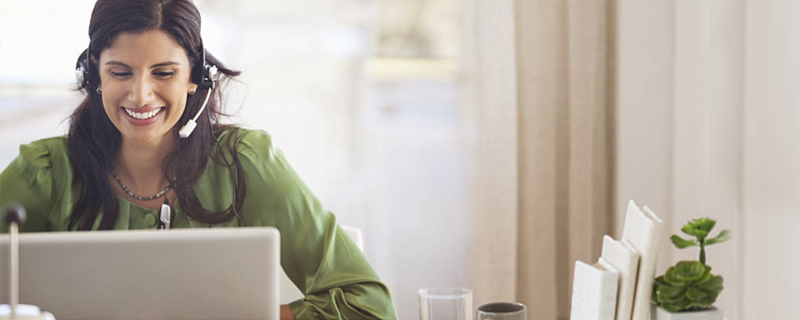 If you have knowledge and expertise in a certain area of focus, you can teach other people what you know. Online schools are very popular today. People want to learn the skills and methods that can help them achieve more success in their lives. Therefore, they are willing to pay for the education that will help them produce their desired results.
When you are pursuing online training and teaching, you need to make sure that you are teaching real experiences that you have had — not second-hand knowledge you have learned from someone else. There are too many "experts" deceiving people just to make a quick dollar. You do not want this type of reputation because it will follow you – making it hard for people to trust you. All you have to do is provide value, deliver your knowledge in highly engaging and actionable ways and update your offerings with the latest knowledge. Eventually, you will be able to command top dollar for your expertise.
Related Article: 9 tips to boost your confidence
2) Offering a Service
Starting a service business is an easier way to start making money as compared to producing something for sale because you are providing a skill that you can do with relative ease and replicate. In addition, your overheads will be relatively low as compared to starting a business around products. Most people choose to provide a skill that they can provide with relative ease due to years of relevant experience, which allows them to take on more because what they are doing is not a difficult challenge. Others choose to provide a service that is in very high demand, which means that they can earn more money per project.
The top services that can be offered online now include: writing, graphic design, and coding. You will notice that these services revolve around content and online visualization. This points to the fact that more businesses are transferring their presence online and constantly building them online. Why? Because more people are purchasing their products and services online, buying more and paying more. All of this means that there is a lot of money to be made in the online marketplace.  
3) Creating and Selling Products
Some of the most successful online entrepreneurs are packing their knowledge and expertise into products that can be sold to hundreds and thousands of people. These products include: cds/dvds, ebooks, books, courses, and software. Webinars are a great way to sell these products. Within your webinar, you are communicating the problem that exists for your customers and the value of the solution your product provides. You should also utilize email marketing to nurture leads and prospects through your sales funnel. Landing pages are a sales vehicle that also cannot be overlooked. Landing pages provide direct call-to-actions that direct people why they should make a purchase and how to make that purchase. The way you get people to recognize your webinars, landing pages, and email marketing is by using Facebook ads. They will put you directly in front of your target audience who have a high probability of becoming your customers.
4) Membership Sites and Continuity Programs
This is where you make passive income. You sell value at an affordable price and set a target number for how many people you want to enroll in your program in order to meet your target financial goal. You can make it a magazine subscription, a fitness course, an educational course, etc. The possibilities are endless.
The goal is to make these programs monthly so that you generate consistent monthly income. For example, let's say that your monthly program is $34.99.  If you have 120 members, that is $4,198.80 per month, which is $50,385.60 per year. That is not bad money to make, especially when you are participating in other online activities. If you want to make more money, all you need to do is increase your prices or enroll more people into your program.
5) Affiliate Marketing
If you do not want to create your own products, you can sell the products of others and get paid a commission for every sale that you make. There are people making six figures every year from affiliate marketing sales, but it takes a lot of work to reach this level. You do this by building a great website that has great content. Your content should highlight the value of your affiliate products indirectly, instead of selling those products directly. You will need to have a website that generates a lot of traffic or invest in advertising to produce success in affiliate marketing.
On the other hand, if you have your own products to sell online and are smart enough, you would list your products on a range of successful affiliate sites. You will have multiple marketeers selling your products, earning you more money without having to do more work.
Related Article: 63 side businesses to make an extra 500 a month 
6) Building a Site and Selling Ads
If you have a blog or a website, your goal should be to make it one of the top destinations for the particular niche that you serve. With popularity comes traffic, and with traffic comes the opportunity to get paid for your online authority. Entrepreneurs and businesses want to be in front of your visitors. Therefore, they will pay you to advertise their products or services on your website in an effort to increase their sales.
Are you just charging $20 for ad space? You should be charging people hundreds of dollars if they are serious about benefiting from your traffic.  Take this as business as you have worked hard to build your website and you should be paid accordingly.
Alternatively, you could signup for Google's Adsense. They will find the advertisers for your site and you just sit back and collect the check at the end of the month, taking all the hassle out of creating money out of your blog or website.
7) Selling Sponsorships for Branded Content
When you create a website around a particular niche, you can find sponsors who are willing to pay to be promoted on your website. The reason they do this is because your website provides content for the same people they are targeting. You have painstakingly established trust with your audience, who, in turn, are willing to purchase what you recommend. This allows sponsors to become integrated with your audience – reaping the benefits of your reputation by gaining new customers.
8) Events
People love going to seminars and events where they can learn different tactics to increase their wealth and produce more success in their lives. You can offer both online and offline events that cater to those needs. If you have a website that pulls in millions of visitors from all over the country, it is not hard to find attendees for your events in different cities. You can make six figures per event if you are also selling your products and services during your event.
9) Masterminds and Coaching
If you are an authority in your field and recognized by others as being so, you can offer mastermind and coaching sessions. These are high-priced, individual focused sessions that allow you to dig deep into a person's problems to produce an effective solution. The great thing is that coaching can be done online via Skype or over the phone. Mastermind sessions work especially well when you bring a small group of people together in a location such as an island. These trips are high ticket items but people are willing to pay when they know the value they are receiving far outweighs the costs of attending.
10) Getting Creative
You may be thinking about more creative ways of making money. You can start your own YouTube channel, t-shirt line, or podcast. If you have a product or service, you can rest assured that there are many ways to make money online. Do your research, find out what your customers really want and like, experiment and find out which options work best for you.
Read More » How to Boost Your Blog Traffic
---
Incorporate a company in Singapore quickly and easily
Singapore Company Incorporation is the leading force in company registration in Singapore. With a gamut of services including Work Visas & Relocation, Accounting & Taxation, Business Licenses, Company Secretary and Trademark Registration, we are well-positioned to support your business.