You are the person who watches Shark Tank religiously. You want to see what products or services people have developed. You study how the sharks react to the participant idea so that you can better understand what constitutes a great business concept.
You are the one who is always reading books, blogs, and websites that explain the entrepreneur lifestyle – soaking up as much information as you can in order to be a successful entrepreneur. Learning how to create a small business is what runs through your mind all day and keeps you up all night. You tune into podcasts every single day, listening to them on your way to work, during your lunch break, and while you're at home.
Your consumption of entrepreneur-related material is huge, but you aren't an entrepreneur yourself. While learning is good, don't you think it is time to actually become an entrepreneur?
Big thoughts with no actions applied to them are just dreams. You have to move beyond dreaming about being an entrepreneur and finally make the dive into entrepreneurship.
Characteristics of an Entrepreneur
You have heard and read many different explanations of what are the common characteristics of entrepreneurs. When people read about these characteristics, they try to forcefully implement the outlined behavior onto themselves. But you can't force what you aren't naturally. If you don't have all of the characteristics mentioned, don't panic. If you at least have half of the characteristics listed, you can still develop a successful entrepreneurial venture.
You're motivated to produce results, you have confidence in your abilities, and you acknowledge yourself when you accomplish great things.
You have an issue being told what to do because you feel like your way will be to prove more effective.
You're extremely competitive with not only others but also yourself.
You give yourself big goals to accomplish and set strict timelines for them to be achieved.
Your negotiation skills always have you looking to make a deal
You're are very good at following up with people so that you can get things moving beyond a conversation .
You don't concern yourself with the past, you learn, move forward, and operate with the future in mind.
Always  ideas, are coming up in your mind and analyze them to see if they are actually good ideas worth exploring.
Working hard and exploring different opportunities for position is within you.
Learning in order to improve your mind and skills is always what you look at.
You view money as a tool for freedom, not a source for outside validation.
You operate with a long-term vision in mind, rather than operating in the short-term (day-to-day).
You love learning about people and understanding their point of view.
You force yourself to learn new things and get out of your comfort zone.
You get anxious when you have nothing to do, you have to always have something going on.
You prepare yourself to meet opportunities, you don't just wait for them to appear to you.
You aren't afraid to fail because you believe it teaches you to learn how to get better.
Surround yourself with other ambitious people, boosts your energy.
Studying the behaviors and interactions of people in order to understand how to communicate with a diverse group of people excites you.
You hold yourself accountable and don't make excuses.
The Details of Entrepreneurship
Let's make it clear from the start. Entrepreneurship is about finding an opportunity and developing a strategy to produce successful results. This happens by combining together various actions that work together to produce big results.
A lot of first-time entrepreneurs confuse and idea with a business. An idea is definitely not a business. A business requires real products and services that enable financial transactions to take place. If you are not making money, but you call yourself an entrepreneur, you just have a hobby.
The Main Functions of Entrepreneurship
To move beyond having a hobby, you will need to develop a foundation of business functions. These are the actions you implement that lead to the sale of your product or service? The basic functions you will need to focus on are marketing/ advertising, sales, and customer support.
Marketing/ advertising: This is the communication of your product or service to your target market. Your responsibility is to effectively describe the value of your product or service so that it entices people to want to learn more. Marketing is more of a softer approach to this process. Advertising is an aggressive approach that is supposed to lead to immediate sales. You do a combination of the two in order to produce the best results.
Sales: No sales means no money being made, which means you don't have a business. Selling requires you to understand your target market, being knowledgeable about their pain points, in order to know specifically what solution they need. When selling, you don't try to force a product or service on to someone. Instead, you are providing a solution that makes someone else's life easier.
Customer service: After someone purchases from you, the relationship isn't done. You must take care of your customers if you want them to remain loyal and make consistent purchases. This means answering questions, taking care of problems that arise, and keeping the channel of communication consistent.
These business functions must be operated within a system if you want to produce the best results possible. A system means each of these activities are occurring simultaneously. When this occurs, your processes are working together to make your business more efficient. Everything flows smoothly, enabling you the ability to focus on business growth, rather than having to constantly manage every process.
Related Article : What I wish I know before starting my own business
Automating Your Processes
For your systems to run efficiently, you need implement business automation. This is the tool that allows for you to run your business, even when you are away from your business. This is very important because you can't afford to miss leads or sales due to you being sleep or away from the office for an hour or two. Even though you can't physically work 24 hours, your business must be given the proper automation tools to work 24 hours.
Here is a list of automation tools you can check out to implement into your business. You might not need them right away just starting your business, but as you grow, they will definitely be worth implementing.
Marketing Automation
You want to ensure that your business reach is widespread and consistent. Your target market needs to start seeing you everywhere they visit online so that you become ingrained in their mind. The automated tools that can help you achieve this presence are:
Hubspot: HubSpot inbound marketing software helps your business get found online, convert your website traffic into leads & customers, and optimize based on your results.
Marketing360: The mission of Marketing 360 is to provide SMB's with the #1 marketing platform in the world by offering world-class digital marketing software & highly skilled professional marketing services through a single, powerful, affordable platform.
Pardot: Accelerate pipeline, drive revenue, and align marketing and sales with Pardot B2B Marketing Automation. Track all prospect interactions on your site from downloads to page views then score prospects based on parameters you set.
Sales Automation
Sales is more than just selling a product or service to a person or business. You need to nurture leads and convert them into customers. Depending on the lead, the nurturing process can be immediate, or it may take some time for the lead to finally make a purchase. The automated tools that can help achieve this initiative are:
Salesforce: The Salesforce cloud is a leader in on-demand customer relationship management. The system offers a broad suite of CRM applications for small, mid-market and enterprise organizations, with a focus on sales and support.
Infusionsoft: Infusionsoft offers an online sales and marketing solution built exclusively for small businesses. It features lead generation tools and marketing automation, email and social media tools to engage and convert leads.
Pipedrive: Pipedrive is a standalone sale CRM with an emphasis on simplicity, visual design and ease-of-use. It is user interface that visually reflects the natural flow of the sales pipeline. Pipedrive aims to simplify the process for salespeople to focus on the right deals at the right times and give managers a clear overview of the company's performance.
Social Media Automation
We all know the power of social media, but when you a running a business it can be hard to actively participate on all the social platforms available. In order for your business to grow organically, you will need an active social media presence that develops followers of your brand. The automated tools that can help achieve consistent communication are:
Edgar: Edgar lets you organizes and categorizes your content within a digital library. Then you tell Edgar what types of updates to share at which times, and on what channels. After it posts an update, that particular post will be put back at the bottom of the pile to use again later.
Hootsuite: Hootsuite allows you to create a dashboard of all your social platforms, all your most import groups and keywords so you can respond in real time or at least at your now regularly scheduled engagement time.
Buffer: Buffer shares your content at the best possible times throughout the day so that your followers and fans see your updates more often. As you add content, you can easily select which of your social accounts you want to post to. Post the same message to all accounts or add context by customizing each.
Customer Service Automation
Acquiring a new customer is more expensive than keeping an existing customer. Therefore, you need to ensure that you are keeping your existing customers happy so that they remain loyal to you. The automated tools that help you achieve this task are:
Desk: The all-in-one customer support software for fast-growing companies. Desk.com collects and organizes all of your customer conversations (Facebook, Twitter, Gmail, chat) into a prioritized actionable list, and gives your business simple tools to effectively respond to your customers.
Freshdesk: Freshdesk is a helpdesk solution that offers everything you need to deliver exceptional customer service. Manage all your customer conversations in one place, no matter what the source – email, phone or social media, so you can offer support that is both personal and quick.
Tracker: Tracker's customer service and support solutions will help your organization manage, monitor, and measure critical customer service interactions; enabling you to quickly and completely resolve pressing customer issues, while delivering a consistent and engaging customer experience.
The Importance of Time Management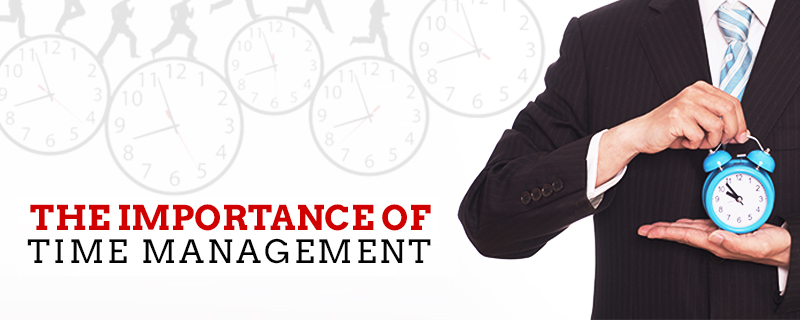 I can just get it done tomorrow.
 It's not going anywhere.
As an entrepreneur, you can't operate with this type of mindset. Time is a limited resource in life already. When it comes to entrepreneurship, time is something that cannot be wasted at all. There is not enough time when operating a business. When things get busy 4 hours will only feel like one hour. You will get so immersed in your work and forget about other task that were supposed to be done.
If you are a new entrepreneur, you have to let go of average thinking and behavior. You can't only live in the moment because a successful business requires you to operate with the future in mind. When you were an employee, you chose to put stuff off until the last minute because you could get by doing so. That luxury is not an option as an entrepreneur. The opportunity you are after is also being sought after by entrepreneurs who are more hungry for success than you.
Making the mistake of thinking time is limited will cost you dearly as an aspiring an entrepreneur. Don't believe that your talent alone will make you successful. You will have to understand that a working strategy is mandatory. But what is also required is a strategy that is enforced by strict time limits. When you are reminded that you only have a certain amount of time to complete a goal, you look for ways to operate more efficiently and effectively.
Your time will be dictated by customers, bills, opportunities, goals, and many other factors that affect the success of your business.
When so many things require your time, you will need time management tools that will allow you to get many tasks done without missing a step. The following tools can help you better manage your time:
Time Management Tools
Rescue Time: If you have doubts that you are using your time wisely, this app will send you weekly reports to indicate your time thieves. You may be shocked to discover how much time you are wasting.
Remember The Milk: If you are struggling to manage everything you have to do and you work with many different devices, this app is for you. It is a great free tool which is compatible with your mobile, computer, Gmail, Outlook, etc. It helps you to manage your tasks easily and reminds you of them wherever you are.
Dropbox: There are many apps that allow you to transfer content from your computer to other devices, but Dropbox is free and easier to use than others. With the Dropbox app, you can access and share important files on the go.
Evernote: Evernote is a free productivity tool that allows you to capture all your ideas, thoughts and images in many different ways, eg with voice, notes or images. You can even record your meetings, interviews, speech and ideas, create lists, add voice or text attachments and share your files with friends. Now you can also sync Remember The Milk with Evernote to really optimize your time.
Focus booster: This app is based on the principles of the Pomodoro technique for individuals who procrastinate and feel overwhelmed by tasks. It is designed to enhance your focus and remove any anxiety you might have with time.
Toggl: This is a great alternative to time-sheets if you need to track how much time you spend on different projects. Effective time management starts with being clear on exactly how much time you actually spend on your projects and tasks and then analyze how you can manage them more effectively.
Mind42: Mindmapping is a great productivity technique, and Mind42 is the best free mind mapping app. It helps you to get more organized by focusing your thoughts thereby gaining clarity on what needs to be done.
MyLifeOrganized: if you find it difficult to manage all your tasks, to work with your to-do lists and to organize your goals. This task management system helps you to target what you should be focusing on to reach your objectives. It automatically generates to-do lists, with priority actions for your immediate attention so that you can track your progress methodically.
With the tools provided above you shouldn't have a problem effectively managing your time. You don't have to use them all, but you should implement a few of them in order to increase your productivity when working on various initiatives for your business.
How to Get Started
Now that we have gotten some important details out the way and provided you with some great tools to enhance the performance of your business, it is time to show you how to get your business started. Singapore is recognized as one of the most entrepreneur-friendly countries, so you will have no problem starting your business.
The first step that must be taken to start your business is identifying the legal entity of your business. Your legal structure determines the taxes you pay and your legal accountability when operating your business.
The legal business entities to choose from include:
Limited Liability Company:A Limited Liability Company (LLC) is a company limited by shares, which means its liabilities are limited to the amount of share capital. LLC is a business entity registered under the Singapore Companies Act and a separate legal entity from its members. In an LLC, the liabilities of the owners are limited to the assets in the company and their personal assets are protected from business liabilities.
Private Limited Company:A private limited company is an LLC in which the shares are held by less than 50 persons and are not available to general public.A private limited company is the most advanced, flexible, and scalable type of business incorporation in Singapore. It's also the most preferred type of Singapore business entity for serious entrepreneurs.
Sole Proprietorship: A sole proprietorship is the simplest but the riskiest type of business form in Singapore. From a legal perspective, sole proprietorship is not a separately incorporated entity and therefore the owner and the business are one and the same. The owner personally owns all assets and liabilities of the business. There is no protection of personal assets from business risks and liabilities. As the sole proprietor of a business, you have unlimited liability, meaning that if your business can't pay all its liabilities, the creditors to whom your business owes money can come after your personal assets.
Partnership: The partnership type of business structure attempts to address the limited expansion constraint faced by a sole proprietorship by allowing two or more people to establish and co-own a business. A partnership firm has no legal existence separate from its partners. It comes to an end with death, insolvency, incapacity or the retirement of a partner. Further, any unsatisfied or discontent partner can also give notice at any time for the dissolution of the partnership
The business incorporation process in Singapore is quite simple and will only take 2 days to complete. The information on how to incorporate a company in Singapore is available through the Accounting and Corporate Regulatory Authority.
You have been given a comprehensive guideline on how to think and operate as an entrepreneur, as well on how to start your business.
Entrepreneurship is a challenging journey to embark on, so you want to ensure you are well equipped to succeed. Don't be another causality, adding to the high rate that already exist for failed small businesses.
---
Incorporate a company in Singapore quickly and easily
Singapore Company Incorporation is the leading force in company registration in Singapore. With a gamut of services including Work Visas & Relocation, Accounting & Taxation, Business Licenses, Company Secretary and Trademark Registration, we are well-positioned to support your business.