A Limited Liability Partnership (LLP) combines the best features of a Partnership and a Private Limited Company. It offers the ease and flexibility of operating a partnership, while retaining a legal identity separate from its partners. This type of business entity is ideal for lawyers, architects, accountants, and other professional firms. To register a LLP, you must be a Singapore citizen, resident, or employment pass holders. Foreign individuals and companies may also register a LLP, but they must appoint a local manager.
See also: Private Limited Company Registration
Interested in forming a Limited Liability Partnership?
Order our Limited Liability Partnership Setup Package now. Order Now
LLP Setup Requirements
Minimum 2 Partners
Minimum one manager who must be a Singapore resident
A Singapore registered office address
---
Infographic: Limited Liability Partnership Setup Package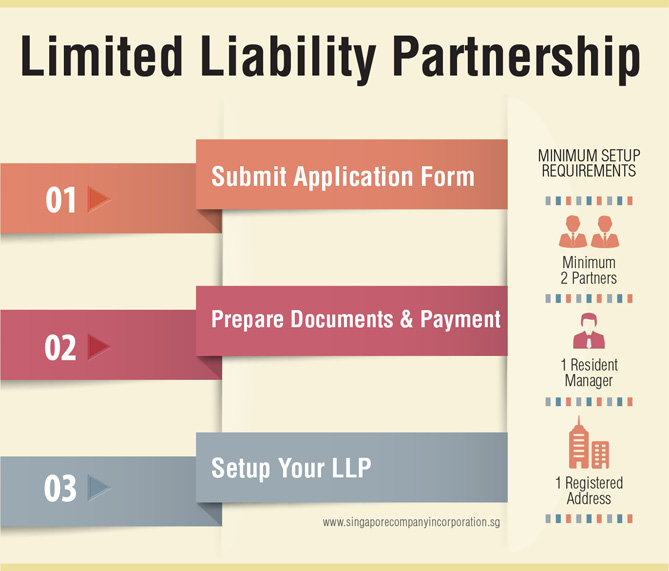 Incorporate a Limited Liability Partnership in Singapore quickly and easily
Singapore Company Incorporation is the leading force in company registration in Singapore. With a gamut of services including Work Visas & Relocation, Accounting & Taxation, Business Licenses, Company Secretary and Trademark Registration, we are well-positioned to support your business.