What are the factors or criteria that make a business successful?
Building a business is no easy task. It is a process that requires a lot of hard work and patience. Many people do not last during the process of building a business.
For one reason or another, they do not have all of the qualifying criteria needed for a person to become a successful entrepreneur.
If you are pursuing entrepreneurship and want to build a successful business, you need to create a checklist to be sure you meet the requirements.
The following criteria below are the necessary attributes you need to build a successful business.
Read further to learn more about these characteristics!
1. Be inspired
It takes inspiration to be an entrepreneur. You will have some days when things are going great and others when you just feel like throwing in the towel.
During these days, you need to look back to why you became an entrepreneur in the first place.
Let that desire for a better life, better pay, or the need to create be the inspiration that drives you to succeed.
2. Have a passion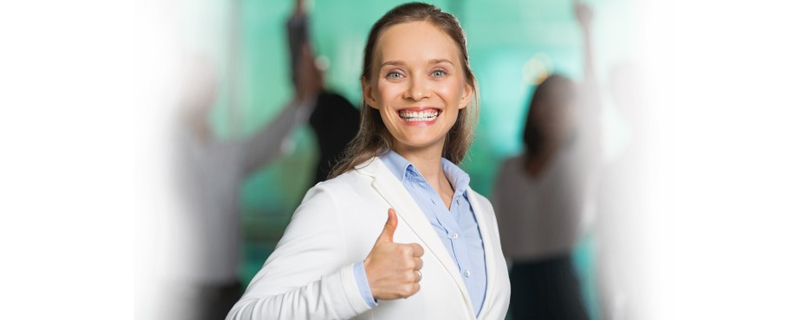 Build a business you are passionate about. Establishing a business is a process, and you need to love what you do to build it from the ground up.
There will be times when money is slow, you can barely find customers, and a job is looking like the better option to make money.
If you find passion and purpose in what you do, you can overcome these challenges and build your business despite the setbacks you experience.
3. Educate yourself
Immerse yourself in the world of entrepreneurship. Learn what it takes to build a business and become successful.
Gain real experience instead of solely depending on blogs and articles for all of your entrepreneurship education.
Also, remember that education is a never-ending process. Entrepreneurship is a rapidly changing world, so you do not want to be left behind trying to catch up.
4. Generate an idea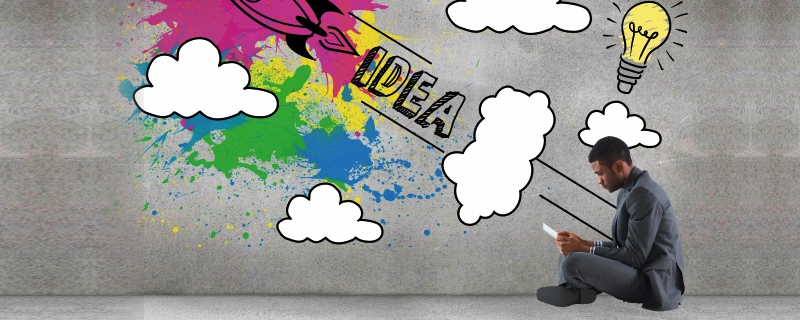 People have business ideas every day, but only a few pursue them by investing time and money.
Determine if you have a business idea that will prove to be successful. You do not want to build a business while constantly questioning if you made the right decision.
5. Preliminarily research the idea
Never step into business ownership without understanding what you are getting yourself into. Find out how many other businesses similar to yours are already in operation.
Determine the potential for success that exist. You will need to know if your business is one that has demand.
Related Reading » How to start a business in 10 days
6. Talk to others
Family and friends are okay to seek feedback from, but it is best to gather feedback from strangers and other entrepreneurs.
Instead of holding back their thoughts, these people will provide you with genuine advice. You need honest feedback so you can determine if changes will need to be made before going all-in on your business idea.
7. Develop the idea
Put your idea into motion by beginning to put some solid planning behind it to bring it to fruition.
You will need to work out all possible weaknesses and start to figure out what needs to be included in your strategy to build your initial idea into a successful business.
8. Research and start a business plan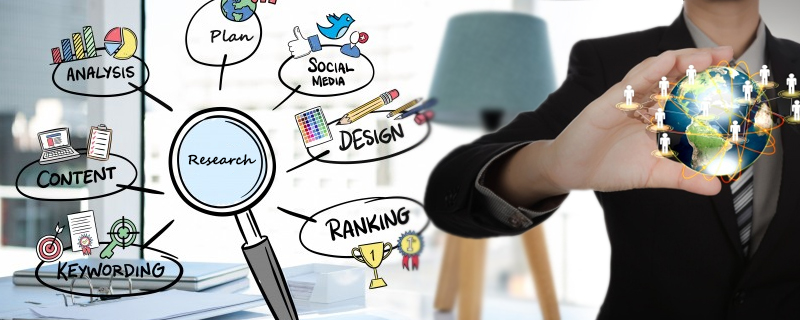 This is your strategy that will be used to guide all of your actions while developing your business and when your business is operating.
You will need to cover all aspects of your business in detail.
Determine these aspects of your business:
How you will market your business
Who your ideal customer is
What your sales goals are
How much money you need to make yearly
Remember, everything needs to be covered in detail to build a strong business.
9. Determine your target market
Do not go into your business believing that everyone is your customer.
If you do so, your business will fail because you are unfocused on a specific demographic who needs and will pay for your product or service.
You will find that many businesses fail because their target market has not been defined; therefore their real customers do not know they exist.
10. Come up with a financial model
If you have determined your target market, you should have also decided on the price they can pay for your product or service.
You need to develop a price model that makes money for your business. Too many business owners place their business in a bad position because they try to be too price-friendly instead of operating a business.
Determine how much needs to be made for you to breakeven when considering your initial investment and expenses. Next, find out how much money needs to be made to make a profit. Understand the difference between revenue and profit.
Related Reading » The 6 benefits of outsourcing your bookkeeping
11. Come up with an operations model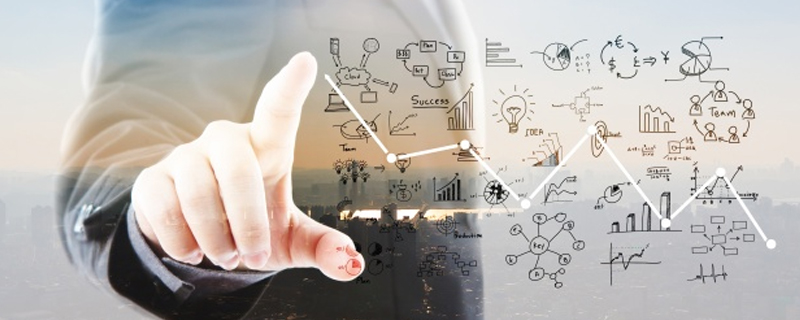 You need to determine what is needed to maintain an operational business. These will not only be the actions that are needed from you, but also the resources you need in place to handle these actions successfully.
Determine who you will need for support to build beyond your initial starting point continuously.
12. Come up with a staffing plan
You may find it difficult to pay people when you are just starting your business.
As your business grows, you will need to hire people so that you can step away from doing everything by yourself and become an actual business owner.
Your main staffing focus should be on a salesperson and a marketing expert. These two key people will help you build your business quickly.
13. Come up with a sales and marketing plan
Marketing in sales is what produces business growth. Marketing is how you attract people to your business, and sales are how you turn interested marketing leads into customers.
You will need a well-defined plan that addresses how you will communicate with your target market and how you convert them into paying customers.
14. Come up with a growth plan
A successful business is one that continually grows over time.
You may see little to no growth in the first year, but as the years continue to fly past, you need to experience growth for your business to have a chance of succeeding.
If your business stays in the same position after three years, it is likely that it does not have a good growth plan in place.
15. Decide on a legal structure for your business
You need to think carefully about your business' legal structure.
Your legal structure plays a big role in determining the taxes you pay and the protection you have as the business owner.
Research the available legal structures to weigh the pros and cons of all the legal entities available to you.
16. Determine what you need to start
In the beginning, you may not have all the money you would like or the people in place to support you.
You need to be resourceful and replace a lack of resources with hard work and consistent hustle. It's possible to take a S$100 investment and turn it into a six-figure business.
Learn more about what you need to start your company here!
17. Objectively analyze the risk
Business ownership is a major risk. If you are putting all the money you possess into your business, you will have to ensure that it is successful, even though this cannot be guaranteed.
Determine if you can handle the pressures of these risks because they will always remain in the back of your head when things get a bit rocky.
18. If you're ready, quit your current job
Think hard and long before making this decision. Once you quit your job, you will depend solely on your business to support your lifestyle.
Therefore, you may want to have money saved up to support you for at least 12 months before you quit your job.
It may take months or a year before your business starts to make the money that can support both its operations and you.
19. Secure capital
You will need capital to invest in your business to get it going.
There are a few ways to do so:
Taking a loan from the bank
Taking a government grant
Angel investment
Business incubators and accelerators
Thankfully, it is not difficult to secure funding in Singapore as the government tries to make it as business-friendly as possible.
20. Seek resources and aid
Your local small business development centre is a great place to find resources to help you navigate through the business development phase.
You should also join networking groups dedicated to entrepreneurs helping other entrepreneurs succeed.
21. Scout for potential clients
Even if your business is not operating, it does not mean that you cannot start pitching your business to those individuals or businesses that fit your target customer profile.
Work to have customers in place so you can start making money once your business is open. You can even do presales and have your customers pay for your product or service while it is under development.
22. Register your business name
You will have to do the research to make sure your business name is available to be used. This will avoid copyright infringements or confusion among customers as well.
Register that name so no one else can come along and use your business name because it was not registered with ACRA.
Related Reading » Using technology to stay competitive
23. Get a tax ID
Your tax ID is needed to open a business bank account to report your earnings to IRAS.
Your earnings and expenses will determine the amount of taxes your business will have to pay.
Related Reading » Error in Filing of Taxes in Singapore
24. File your local taxes with Acra
Taxes are always crucial in any country that you do business in. It is important to file your taxes with ACRA to avoid being slapped with penalties or fines.
If you neglect to pay any of these taxes, your business will be subject to having a lien placed on its finances.
Determine how much taxes you need to pay!
25. Obtain any necessary permits or licenses
The local government your business is operating within may require you to obtain certain licenses and permits to operate your type of business.
Be sure to obtain these documents to avoid having the local authorities shut down your business.
Related Reading » Singapore Business Licenses
26. Recruit one or more mentors
New entrepreneurs need mentors who can provide insight into what it takes to build a successful business.
They can help you avoid certain mistakes and introduce you to key people who can help your business prosper.
Seek a mentor when starting a business, and continue adding mentors as you grow as an entrepreneur.
27. Find your key locations
Unless a brick-and-mortar location is necessary, you do not necessarily need a traditional office, especially with how COVID-19 has forced companies to relook at these traditional spaces.
You can work out of your home while building your business. If you believe you need a disciplined structure, look into coworking spaces.
This can help you save costs, which can be particularly important if you're just starting out and have a tighter budget to work with.
28. Establish a unique brand
You will need to determine what makes your business different from your competitors.
Communicate your business's unique positioning effectively so that your consumers clearly knows what separates your business from those with similar products and services.
29. Start building a personal brand
You are the one who sells your business. When you meet people, they are looking to see if you have the qualities that communicate whether you have the confidence and knowledge to be successful.
Utilise social media to build your authority. You will also need to do speaking engagements and write articles to demonstrate your knowledge of the industry you operate within.
30. Create a test product or service
Create your test product or service and have people use it in order to determine its strengths and weaknesses.
You want to depend on real user experience instead of biased thoughts to determine if you have a product or service that will provide value to your customers.
If your early adopters say your prototype needs work, go back to the drawing board and improve its deficiencies.
Related Reading » The 5 must haves to become a successful entrepreneur
31. Establish key vendors and partners
You will need other businesses' support to provide the materials and back-end support to run your business smoothly.
Form relationships with these key people, and let them know what is needed from them to make your business successful.
32. Learn and apply your employer responsibilities
You are no longer the employee, but the person who is responsible for the success of employees within your business.
Study what great leaders do. Determine what are your legal responsibilities as a business owner. Do what it takes to be a great business owner and employer.
33. Hire your first employees
Hire only key roles that are needed from the very beginning. As mentioned, marketing and sales should be the positions you want to fill first. These are the employees who are focused on money-generating activities.
Related Reading » Hiring Freelancers: 5 Common Mistakes to Avoid
34. Create a human resource plan and company culture
A company needs structure in order to succeed when a diverse group of people work together.
Communicate the culture that is supposed to be upheld, and let the values of the business be known. Your employees need to understand that you have strict standards that should be followed.
35. Start selling
Selling is your immediate responsibility once your business is up and running. Money has to be made, and that only occurs when sales are completed.
Set sales goals and work hard every day to meet those goals. Remember, making sales is a numbers game. Reach out to as many people as possible to meet your sales goals.
36. Launch a website
People are doing searches for businesses online. More payments are being made online. Therefore, you will need to have a strong online presence to create a successful business.
When you meet people and tell them about your business, they will ask if you have a card and a website. They will need to see your website to learn more about your business on their own time.
Related Reading » How to make your online business friendly
37. Outline and begin a digital marketing campaign
You need to invest in content marketing, SEO, PPC marketing, and a strong social media presence.
All of these components, when done well, should lead people back to your website or landing pages where they can make a purchase.
38. Network everywhere you go
Every time you step out of the door is an opportunity to tell people about your business.
Even if the person you meet does not need what you offer, they are sure to know someone who does. You can build your business from the ground up in a couple of months with constant networking.
39. Find at least one dependable, long-term client
You do not want to get into the cat and mouse game of trying to find clients. Find a client who will need to hire you for a long-term job.
This will give you a little breathing room to secure 2-3 more long-term clients, which is a good start for a new business.
40. Use promotions and discounts to attract new customers
When you use this tactic, communicate that your promotion will expire at a certain time. You do not want people to believe that the price being offered is what will remain.
You might want to get clients in the door, but making a profit is your main objective once a solid customer base has been established.
41. Learn from customer feedback and launch the second iteration of your products or services
Always seek customers' feedback so that you can demonstrate you are focused on providing them with value.
When they say that something can be improved, recognise this feedback and work to make the improvements. This will help you keep long-term customers who remain very loyal to your business.
42. Hire more employees if necessary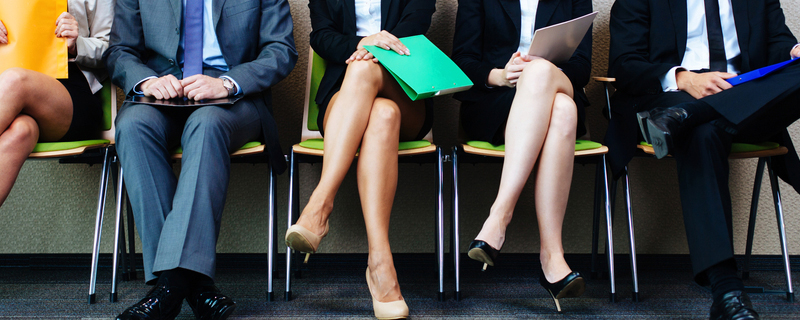 As your business grows, hiring additional employees will be necessary. You do not want to overburden your current employees with so much work that their performance begins to suffer.
43. Tweak your operations to become more efficient
Efficiency is key for you to operate a business that is using its time and resources wisely. Always check your operations and analyse where your performance can be adjusted in order to improve efficiency.
44. Ensure your cash flow remains positive, with proper safety measures
Just because you have cash coming into your business, it does not mean your business is making money.
If your expenses outweigh your revenue, then you will find it hard to operate a business that can make any money. Reduce your expenses by doing away with unnecessary things and increase your profits in return.
45. Scale your sales strategy
Go after bigger clients, expand your reach, and dig deeper into your existing clients. Never become content with your current position. Always strive to make more money.
46. Scale your marketing strategy
Invest more into your marketing. You need as many people to see your business as possible so that you can increase the leads contacting your business for more information.
There Are Many Criteria for a Successful Business
As you can see, it takes a lot to build a successful business. Do you believe that you have what it takes?
It is always good to be honest with yourself when asking this question. Building a business will require a lot of hard work, which will depend on having great mental toughness.
If you are ready to step up to the challenge, keep this guideline nearby for reference as you are developing your business. Get help with our treasure trove of resources!
Related Reading » Company Registration in Singapore
---
Frequently Asked Questions
Incorporate your company now!
Discover the processes and regulations you need to set up your business successfully with our incorporation experts at InCorp today.