Had thoughts about becoming an entrepreneur but are not ready to give up your full-time position yet?
Entrepreneurship is not a journey for everyone because of the risks and difficulties involved. However, it's fine to remember that you can take it a step at a time at a comfortable pace.
Remember that there are always other alternatives and that you can always start whenever you're ready.
If you're not ready to become a full-time entrepreneur, you can start small with a part-time business first! Side businesses also allow you to try being your own boss, learn the ropes, and add to your future business funds.
There are plenty of ways to get started with the many business ideas you can think of for your side business.
If this sounds like an interesting option, here are 63 potential side businesses you can try to make some extra money and experience.
Related Read: Why Businesses Should Expand into Singapore During the Pandemic »
1. User experience design
This business idea involves you designing products, websites, and apps that are easy for consumers to use. Corporations will pay you to ensure their customers receive the best experience possible.
2. Graphic designer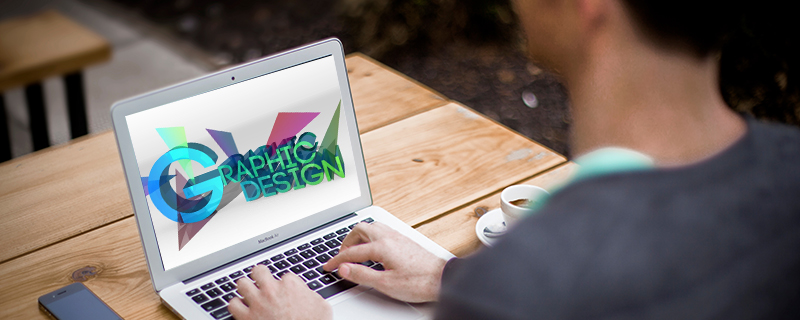 Want to make extra money creating stunning designs?
As a graphic designer, you will be responsible for creating great websites for your clients, their logos, and the visuals for their online advertising. You assist your clients in gaining more customers for their business.
3. Writer
Writing is a popular freelancing gig in huge demand. Writers are needed to create blog posts, articles, sales copy, and e-books.
Writers can earn as little as S$10 per job or thousands of dollars if a significant value is provided.
4. Webpage developer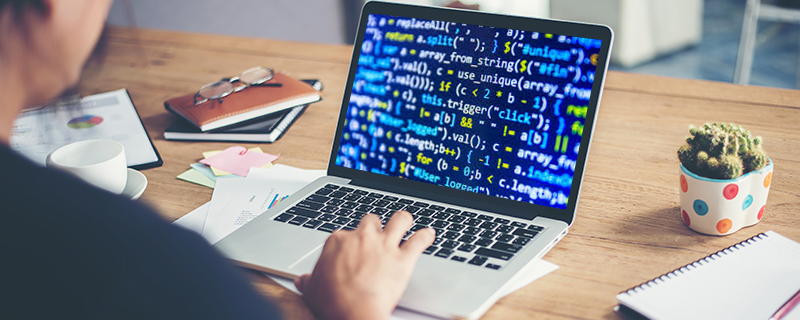 Business is done primarily online these days, so businesses need to have websites that attract visitors and converts them into customers.
A web page developer creates web pages such as landing pages that place visitors in a sales funnel. The more businesses you help make money online, the more you can charge for your services.
5. Social media marketer
A solid social media presence is needed for businesses to build their brand. Therefore, they hire individuals who can successfully develop their online presence.
The great thing is, there are many tools available to make it easier for you so that it doesn't have to interfere with your day job!
Related Article: How to build a successful e-commerce site in just 12 steps »
6. Photographer
People always need their pictures taken for many reasons. You can focus on business professionals, schools, commercial properties, or even shooting for events or celebrations.
Define your niche, focus on satisfying the customer, and you will remain busy.
7. Animator
Due to business happening primarily online, businesses need creative ways to keep people engaged on their websites and other online channels.
Animators provide a fun way to educate people about their client's business while entertaining them simultaneously.
More conversions from your animation projects lead to more money you can ask for your services.
8. Video editor
Videos are another form of effective marketing that businesses need to succeed online. More customers rely on videos to learn information about a product or service.
9. App developer
Think of how many apps people pay to have on their smartphones. Businesses want to partake in the demand for apps and will pay people who can create an app for their business.
10. Virtual assistant
Most entrepreneurs are too busy focusing on money-making activities to handle small tedious tasks.
Therefore, they hire virtual assistants to handle things such as email follow-up, returning phone calls, and maintaining their calendars. You can charge up to S$50-S$75 per hour as a virtual assistant.
Related Read: Guide on How to Work From Home »
11. Proofreader
Writers and businesses need proofreaders to ensure their work is free of grammatical and spelling errors.
Hiring a proofreader frees up their time to focus on pushing out more work instead of wasting time checking over their work line-by-line themselves.
12. Audio transcribing
This is a service that is used by speakers and individuals with a podcast. They send you their audio files; your job is to turn this audio into blog posts and articles.
13. Data mining
Companies are always collecting data to learn how to serve their customers better and improve their organisation's performance.
Your job as a data miner is to recognise key information that helps lead to better results for your clients.
14. Human Resources Consultant
As an HR consultant, you will be responsible for hiring and training your client's employees.
If you are highly skilled, you will also train leadership and help guide them on how to integrate employees during mergers.
15. Public Relations Consultant
Your responsibility as a PR consultant is to control the image people see and think about your clients.
Therefore, you only want them to be seen in the best coverage. You will also be responsible for limiting the damage of your clients' poor behaviour.
16. IT Consultant
As an IT consultant, your responsibility includes ensuring your clients are up-to-date with the latest software and handling any trouble with their technological equipment.
17. Marketing Consultant
Your goal as a marketing consultant is to help your clients gain the attention of their target market with an effective marketing strategy.
You will be responsible for developing marketing campaigns that help attract more leads for your clients.
Related Read: Common Mistakes to Avoid while Incorporating a Start-up in Singapore »
18. Financial Consultant
Financial consultants help their clients operate lean to be profitable. You will be responsible for ensuring that your clients have a strict budget, maximising instead of wasting their money.
19. Legal Consultant
Legal consultants help clients avoid legal problems and enforce legal practices over their business. They are responsible for ensuring their clients are protected from having to deal with catastrophic legal penalties.
20. Internet security consultant
As businesses grow increasingly digitalised, it's critical to implement cyber security measures.
You must ensure hackers cannot penetrate your client's firewalls to safeguard their essential information.
21. Startup Consultant
If you have experience building successful startups, you can help other individuals with your knowledge and experience.
You will help your clients develop effective operating strategies and learn how to pitch to investors.
22. Personal chef
If you know how to cook great meals, people will pay for your services.
Focus on providing your services to busy professionals or business owners since they do not have the time to prepare their meals on most days and nights.
23. Painter
There are many areas you can focus on as a painter.
You could be a painter who paints homes, or you could be a painter who paints portraits. Find your niche and focus on securing your customers.
24. Musical Tutor
Parents are always pushing their kids to learn how to play an instrument.
Adults also take lessons to improve as a hobbyist. You can operate your business out of your home or via online sessions.
25. YouTube personality
YouTube is a very lucrative source of income for many people worldwide. There is serious money to be made, with successful cases gaining enough funds to stop their day jobs.
If you create a YouTube channel with many views and subscribers, YouTube and advertisers will pay you to be featured on your channel.
Related Article: Signs it's time to for you to become an entrepreneur in Singapore »
26. Jewelry maker
If you know how to make jewelry, you can sell it online through your own e-commerce website.
You can also partner with other beauty businesses that can sell your merchandise for a percentage of the sales.
27. Farmer or gardener
Although farming is not prolific in Singapore, it is an untapped opportunity and a potentially lucrative source of income.
People need to eat, and we rely too heavily on exports for our dietary needs. You need to find a good source to sell your products if you do not plan to sell directly to consumers.
28. Mobile Mechanic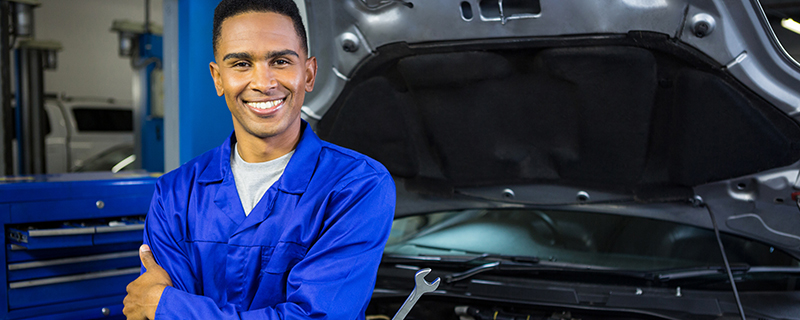 If you can properly fix people's cars for a deal, your services will stay in demand.
You can start operating out of your garage and expand as your customer base grows. You can have mobile services for people with minor issues to visit their homes.
29. Mobile computer repair
Almost everyone owns a computer, and those computers eventually need some sort of repair.
Become the go-to computer repair person for people in your local area. Enhance your services by being mobile, which allows you to charge a little extra.
30. Athletic scout/sports rep
If you have a passion for sports and know how to find the next great talent, you can become an athletic scout.
Your job will include traveling to games and practices, analysing game videos, and making calls to college team scouts.
31. Event planner
If you know how to throw great parties and events that people remember, this is the profession for you.
You can focus on smaller events, like birthdays and baby showers. You can even help with larger events, like weddings and corporate events, if you can.
32. Travel agent
Many people do not have the time to shop for the best travel deals; they just want to go on trips.
You should become a travel agent if you know how to find the best deals on flights, rental cars, and hotels.
33. Sell used items
You can sell your used items on websites like Carousell and eBay. When you have nothing left in your home, buy other people's used items at a discount, and sell them for a higher price online.
34. Drop shipping
This is where you sell items directly online from the manufacturer to the customer. Retailers let you know what items they need, and you let your manufacturer know so the items can be delivered.
35. Affiliate marketing
As an affiliate marketer, you sell the products of another business to your email list or blog followers.
When a sale is made through your referrals, you receive a commission for that sale. People are making six figures a year from affiliate marketing commissions.
36. Direct salesperson
This is where you sell items such as Avon, Primerica, and Tupperware directly to the consumer.
Success in this profession will require you to make a lot of new contacts daily and follow-ups with previous contacts. You will need to be great at selling to produce success.
37. Sell kits or gift baskets
There are many occasions where a gift basket would be the perfect item for people. Baby showers, graduations, retirements, and holidays are just a few of these occasions.
You can set up an online business with a website to market your products without spending on a physical shop.
38. Operate vending machines
People are always using vending machines to get a quick snack or something to drink. Take advantage of this by being a vending machine operator. The change put into these machines quickly add up, especially when you have multiple machines.
39. Sell information products online
You can sell your knowledge through e-books, a membership-only website, and webinars.
You will need to collect a sizeable email list to have a customer base to sell your products and services. Online advertising directed to landing pages is the best way to lead people to subscribe to your email list.
40. Part-time realtor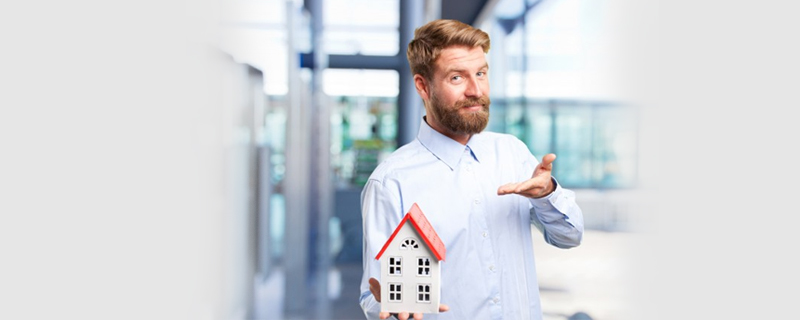 Real estate is always a booming market as people in Singapore regard property ownership exceptionally positively.
You can choose to focus on homes or commercial properties. Start by obtaining your real estate license and start marketing your business.
41. Cutting lawns
Not many people enjoy cutting their grass, especially during the hot summer weather.
You can start by offering your services to people staying in premium neighborhoods, or you can secure a contract with the neighborhood association.
Also, reach out to businesses with green spaces as they need their lawns maintained as well.
42. Home cleaning
You will want to offer these services to busy people like corporate executives, business owners, and even stay-at-home moms.
Cleaning takes more time than people expect, and they would rather someone else do the job while focusing on other things.
43. Housesitting
This is a service you will want to market to wealthy people who have a lot of homes and busy professionals and entrepreneurs who do a lot of traveling. They will pay you to check on their homes and make sure nothing happens to them while they are away.
44. Pet care
Owners love their pets, and there are an array of services you can offer them to ensure their pets are properly taken care of.
You can be a pet sitter, dog walker, or pet groomer. You could even combine all these services to have multiple income streams.
45. Interior decorating
If you know how to decorate homes, making them look extravagant, you should become an interior decorator. People will pay you to turn their average-looking homes into a home you see on television or in a magazine.
Related Article: 8 attributes of business superstars »
46. Mortgage/debt-reduction service
If you can reduce homeowners' mortgages or help them eliminate debt, you will find a massive demand from customers.
Once expenses become too overwhelming, people are always looking for the best way to get their head above being in debt.
47. Moving furniture
Most people enjoy moving to a new home or office but hate the moving process. You can eliminate their frustrations by offering your moving services.
Once your business starts to grow, you can expand and get several trucks and vans to meet your demand.
48. Hairstylist
If you know how to cut and style hair, you can become a hairstylist.
Market your services through YouTube videos. If you plan on working in a shop until you build your clientele, you will need to get your cosmetology license.
49. Patient advocate
Many patients are taken advantage of by the health care system. If you know the healthcare process and all the laws involved, you can help to ensure the system is not abusing patients.
50. Senior care
People get older, and they need the assistance of others to keep them safe and happy. The services you can offer include
Companionship
Driving them to medical appointments
Cooking for them
Keeping their homes clean
51. Personal trainer
People are beginning to see the importance of working out and eating healthy. If you know how to do both, you can offer your services as a personal trainer and meal preparer.
You could even outsource the meal preparations to a chef or just provide your clients with a list of foods to prepare on their own.
It takes just a few hours a day to gain a lucrative source of income!
52. Personal shopper
Many individuals hate dealing with a crowd of people when they go shopping, and they particularly hate standing in long checkout lines.
Therefore, they pay people to do their shopping for them to avoid frustration.
53. Packing and unpacking
Nobody likes having to pack to move and then unpack when the move is complete. You can offer these services to people in homes/apartments or businesses relocating.
54. Bookkeeping
No business can go for too long without ensuring its financial records are up-to-date and compliant with local regulations.
Most businesses either choose to overlook bookkeeping or simply forget about doing the task.
You can offer your services to businesses that do not have an in-house bookkeeper or even become a second set of eyes to go over their work.
Related Read: Tips for Efficient Bookkeeping in Singapore »
55. Business travel management
Businesses will always need to arrange travel for their salespeople and executives. You can take this process off their hands by booking their air travel, hotels, and car rentals at the best possible rate.
56. Power washing
Businesses must ensure that their presentation remains of high quality. Power washing will be needed to clean the exterior of office buildings, sidewalks, parking lots, and company vehicles.
57. Restaurant delivery
Sometimes people are too busy to leave their offices to get lunch. So they call delivery services to have their lunch delivered to them. You can make some decent money working in a busy city.
58. Debt-collection
Businesses and consumers do not always pay their bills on time.
Businesses do not have the time to chase these delinquent customers, so they outsource the task to debt collectors who can make calls and file claims.
59. Language translation
The world has become more global, meaning businesses need to get through language barriers to conduct business.
This is why they hire people fluent in multiple languages to help them when this problem arises.
60. Public speaking/coaching
For some reason, people seem to become more motivated to be better after they attend a speaking engagement.
If you are a dynamic speaker and have expertise in a certain subject, you can easily make six figures per year as a speaker.
Related Article: 55 business ideas to get you started as an entrepreneur »
61. Rent out your home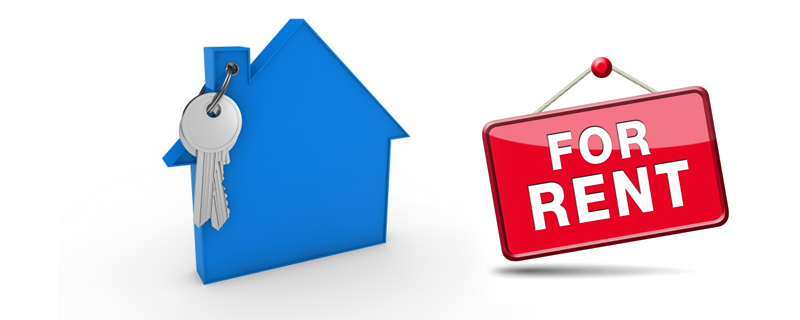 Websites such as Airbnb and HomeAway allow you to rent out your home or room to people traveling or in-between relocating.
Show pictures of your home, set your price, and wait for someone to book their stay.
62. Rent parking space/driveway:
If you live near a stadium or arena, you can rent your driveway to people who need to park their cars but do not want to pay extreme prices in parking lots.
This can be a nice way to make some decent money a couple of times per month.
63. Peer-to-peer lending
When people get turned down for traditional bank loans, they seek alternative assistance. If you have some extra money that is not being used, you can lend it to people, and they pay you back plus interest.
Getting started on your side business idea can be quick and easy
These are 63 side businesses that you can start within a week to make at least S$500 per month. As you become busier due to increased demand, these side businesses can soon become full-time businesses.
It would be exciting to have a side business become something that outgrows your employee pay.
FAQs
Start your side business today!
Get started on your side hustle and your lucrative business income with our help! We'll get your side business up and running in no time.