To be in place next year, the new rules will streamline the work visas processes for foreigners married to Singapore citizens and permanent residents.
Singapore's Ministry of Manpower has announced that from February 1, 2015, all foreigners married to citizens and PRs / permanent residents (collectively termed as Singapore residents) will be issued a Letter of Consent (LOC) upon gaining employment in the country, instead of the prevailing norm of granting them work visas.
Until recently, the LOC was granted only to Long Term Visit Plus pass (LTVP+) holders. Under the changed rules, foreign spouses of Singapore residents who have a valid Long Term Visit pass (LTVP) are eligible for the LOC as well.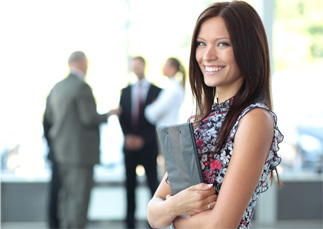 Moreover, it will come as a boost for Singapore companies already struggling from manpower shortage and increased operating costs.
Since LOC holders are not counted under the foreign workers quota of their employers, companies are not required to pay any foreign workers' levy for employing LTVP+ holders, and LTVP holders w.e.f. February 2015, thereby reducing costs.
Also, as the number of LTVP and LTVP+ holders increase in the country, companies will have the advantage of choosing from a larger talent pool.
Notably, the decade between 2000 and 2010 has seen a 23 percent increase in marriages involving a Singapore citizen and a foreigner. In fact, 30 percent of the total 20,273 marriages in 2010, were between a Singapore citizen and a foreigner.
---
What is a Long Term Visit Pass (LTVP)?
A foreigner married to either a Singapore citizen or a permanent resident can apply for the LTVP (if he or she doesn't satisfy the criteria for citizenship or permanent residency) to be able to secure long-term residence in the country.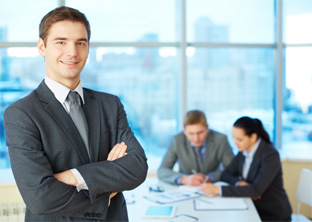 Notably, LTVP is also issued to certain qualifying family members of Employment Pass (EP) and S Pass holders who earn at least S$5,000 per month. The family members eligible for LTVP include common-law spouse, unmarried handicapped children above 21 years, step-children under 21, and parents (only if the EP or S Pass holder earns more than S$10,000 per month).
Please note, however, that the LOC is not applicable to LTVP issued by MOM (i.e. relatives of work visa holders). The LOC is only granted to ICA issued LTVP holders who are married to Singaporeans or Singapore Permanent Residents.
---
What is a Long Term Visit Plus Pass (LTVP+)?
Introduced in 2012, LTVP+ scheme is aimed at giving foreigners married to Singapore residents and citizens greater certainty of stay in the country.
It also makes them eligible for healthcare benefits almost similar to the ones enjoyed by Singaporean PRs, and relaxed employment rules such as being able to be legally employed in Singapore by just securing a LOC. This Pass is initially granted for three years and can be renewed for up to five years on each subsequent renewal.
Eligibility for LTVP+
When a foreigner applies for LTVP, he or she is automatically considered for LTVP+ under a set of norms. This means that there is no separate application procedure for the LTVP+. Normally, couples with at least one Singaporean child are considered favourably for the LTVP+. If there are no Singaporean children involved, duration of marriage [at least three years] and other factors are taken into account.
---
Applying for a Letter of Consent (LOC)
The hiring company needs to apply for a Letter of Consent (LOC) at MOM's Employment Pass Online (EP Online) portal as the employment can begin only after the LOC is issued.
It must be noted that the LOC issued will cease once the LTVP/LTVP+ is cancelled.
Documents
While making the application, it must be ascertained that all supporting documents are in English. If not, official English translations must be provided.
Processing Time
80 percent of all the LOC applications are processed within seven working days. Renewals are permitted at least three months before the LOC expires provided the LTVP+ [LTVP from February 2015] is still valid.
---
LTVP Holders on Work Visas
LTVP holders (i.e. those married to Singapore citizens and residents only) already holding a work visa can continue their employment on those until their expiry. Subsequently, a Letter of Consent (LOC) will be issued to them instead of a work visa if they want to continue working in Singapore.
The Ministry will no longer be issuing such work visas from May 1, 2015 and is encouraging foreign spouses on work visas to convert to LOC as soon as possible.
---
Not for Short-term Visit Pass Holders
Also, it must be noted that the new rules are applicable for LTVP holders who are foreign spouses of Singapore citizens and Permanent Residents only. Those foreign spouses who are on Short Term Visit Pass can only work in Singapore after their prospective employer has secured a work visa for them. And "this is subject to the prevailing quota, levy and source country restrictions" according to the MOM.
Read More » The New Work Pass Card and the SGWorkPass Mobile App
---
Eliminate the stress from your Singapore Letter of Consent application
Engage us for immigration, recruitment and work visa services and liaise with a dedicated specialist who will attend to every step of your LOC application thoroughly.