Singapore, in its 50th year of existence as a sovereign nation, has renewed its faith in the country's internationally applauded business-friendly ecosystem, both for companies as well as individuals, so that the city-state remains an attractive destination to incorporate and promote profitable companies.
Prime Minister Lee Hsien Loong, in his New Year message to Singaporeans, noted that the country's economy grew at 2.8 percent in 2014; this despite the West and China, major source of Singapore's revenues, still reeling under economic slowdown.
"SG50 will be a time to look back, give thanks for what we have achieved, and look forward to the future with confidence," he said.
Well, there are numerous well-founded reasons for the optimism shown by Mr. Lee. Allow us to enumerate a few:
---
Singapore Rankings
According to the country's Ministry of Finance (MOF), Singapore's corporate regulatory policy focuses on "development and facilitation rather than control".
This has made Singapore the world's easiest place to do business, as well as one of the busiest ports, leading oil refining and distribution centre, and manufacturing cornerstone for electronic components.
It also has the world's fourth largest foreign exchange market [Singapore Exchange], Asia's second largest over-the-counter derivatives trading centre, and region's leading commodities derivatives hub.
While Singapore doesn't have any oil reserves, it is the world's largest maker of jack-up rigs used in off-shore oil exploration and drilling. The two home-grown conglomerates – Keppel and SembCorp, command 70 percent of the world market.
As further proof of its success, Singapore is ranked seventh rank in the International Property Rights Index 2013, second [in Asia] in the Global Innovation Index 2013, and the only Asian country in top 10 in the World Economic Forum's Global Competitiveness report 2013/2014.
To facilitate businesses who wish to make Singapore their home, the country has ensured that IP and copyright laws are robust and in synergy with global laws on IP protection. In fact, the World Intellectual Property Office (WIPO) was so impressed by Singapore's reliable IP environment that it decided to set up it's first Asian regional office here in 2009.
In terms of competitiveness, Singapore is the world's fourth ranked financial centre [Global Financial Centres Index Survey 2013] and is host to world's leading names in insurance brokering, offshore insurance, captive and risk management. The total assets under management in Singapore have crossed S$1 trillion recently.
The Singapore Government too recently started an initiative called Future Singapore, which is designed to investigate and propose solutions in wellness, ageing, healthcare, urban living, and lifestyle issues.
Many emerging nations such as India have expressed their desire to learn urban sustainability solutions from the city-state.
Moreover, when it comes to governance, Singapore is second to none. Transparency International's Corruption Perceptions Index rates it as the least corrupt Asian country, with one of the lowest crime rates in the world.
---
Incorporation Advantages
While the above are general positives of Singapore, what about its company incorporation advantages? Read on to find out.
---
Your "Home for Business" in Asia!
Envisaged by MOF ten-years ago, Singapore's future growth depended on "developing a pool of international Singapore companies that anchor their core capabilities in Singapore but reach out to markets in the region and beyond". And as the last decade has demonstrated, the country has fulfilled its goal of positioning itself in the similar vein.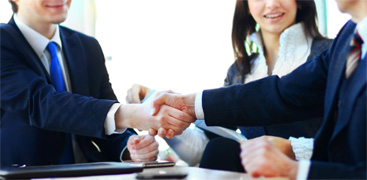 As manufacturing and services sector shifts to Asia, companies will increasingly turn their attention to the continent. They will scout for opportunities, look for talent, and build networks across the region. This is where Singapore has placed itself; an ideal neutral and stable base for entrepreneurs to leverage their knowledge and IP assets, and drive their company's growth in Asia.
To quote Singapore's Economic Development Board, the lead government agency for planning and executing strategies to enhance Singapore's position as a global business centre, the city-state's motto of becoming "Home for Business is about deeply rooting companies in Singapore and being their home away from home".
Read More » Closer Economic Ties with Cambodia to Benefit Singapore
---
Incorporate a company in Singapore quickly and easily
Singapore Company Incorporation is the leading force in company registration in Singapore. With a gamut of services including Work Visas & Relocation, Accounting & Taxation, Business Licenses, Company Secretary and Trademark Registration, we are well-positioned to support your business.