As one of the most developed, safe and economically dynamic city-states in the world, Permanent Residency in Singapore has always been valued highly. In this article, we explore some of the key benefits of Permanent Residency in Singapore.
Easy Accessibility, First World Facilities and an Efficient Workforce
As a country with few natural resources, the government has invested heavily in its human capital and infrastructure. In a recent survey conducted by the World Bank, it found that entrepreneurs in Singapore would need less than three days to open a business, 31 days to get electric power and four days to import a container , all of which testifies to the efficient and solid infrastructure that Singapore has in place.
Likewise, while it is true that many global surveys on living costs do focus on certain "key essentials" such as owning a vehicle, Singapore is unique due to its small land area. Hence, while owning a vehicle is understandably expensive, Singapore does not suffer from the interminably long traffic jams that other urbanised cities suffer from. In fact, our public transport system has been recognised as one of the world's best cost efficient transport systems ; and most local residents utilise the public transport system for their daily commute. With the exception of isolated industrial estates, most of Singapore is easily accessible via public transport, be it buses, trains or taxis.
Notably, in The Global Competitiveness Report 2013-2014, Singapore was ranked second globally for best labour and employer relations . Our deep rooted system of meritocracy has resulted in a working culture that values productivity, efficiency and hard work over connections, networks and social background.
CPF – A Flexible Pension System
Singapore has a Central Provident Fund ("CPF") system in place, which Singapore Permanent Residents and Citizens and their employers are required to contribute to. With CPF contributions, your taxable income becomes lower as tax is calculated after deducting CPF from your salary. With CPF, the savings that you can earn from lower taxable income can be quite significant.
Do note however, that in your first two years as a Permanent Resident, slightly higher CPF rates will apply.
While CPF seems to be "locked away" until one turns 55, CPF can be utilised for certain large ticket purchases, such as buying property, medical costs, education and investment in selected funds. The interest rates offered by the CPF Board are also competitive, at 2.50% per annum for the Ordinary Account and 4.00% per annum for the Special and Medisave Accounts . Rest assured that should you wish to surrender your Permanent Residency status, your CPF monies can be withdrawn.
An Ideal Business Environment for Wealth Creation
With good and stable policies in place, it is no wonder that Singapore's economy has grown from strength to strength, with projected productivity growth of two per cent to three per cent up to year 2020; and a projected GDP growth of two per cent to three per cent per year from 2020 to 2030.
Singapore is an ideal place for wealth creation and has been recognised by many multi-national corporations ("MNCs") as an ideal launch pad for their regional headquarters, given Singapore's strategic location in the Asia Pacific region. This inevitably opens more windows of opportunities for the resident working population to leverage off and expand their own capabilities.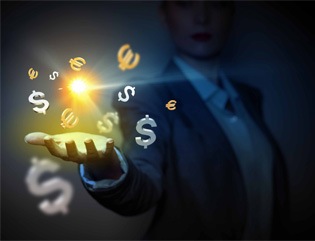 Moreover, the Singapore government has always been pro-business and committed 46% of its development expenditure towards economic development, followed closely by social development (36.7%) and transport (35.8%) respectively for the third quarter of 2014. Indeed, the large number of government grants and subsidies available for companies, be it a sole proprietorship or a small, medium enterprise ("SME"), has significantly lightened the burden for many budding entrepreneurs.
As a Permanent Resident, you will realise that there are far fewer rules and restrictions that may prevent you from running your own business. For example, an Employment Pass holder would not be able to be a sole proprietor of a company.
More Job Opportunities for You and Your Spouse
Unemployment in Singapore has always been low, but with more regulations imposed by the Ministry of Manpower ("MOM") in its efforts to ensure that Singapore Citizens and Permanent Residents (collectively, the "resident working population") are given priority, the unemployment rate for the resident working population has fallen even further, to 2.9 per cent in the second quarter in 2014 .
Conversely, this has had the reverse effect on foreign employment growth, which has fallen steadily as employers begin to focus efforts on employing the resident working population. Currently, there is a quota of foreign workers allowed in each industry, depending on its needs and requirements. This further restricts employers from being overly dependent on non-resident, foreign labour.
In its bid to ensure that the workforce comprises of a resident core, the government has been advocating and pushing for employers to adopt more flexible work arrangements to attract more women and older workers. In addition, the Ministry of Social and Family Development ("MSF") and the Immigration and Checkpoints Authority ("ICA") recently announced that spouses of Singapore Citizens and Permanent Residents who apply for and successfully obtain a Long Term Visit Pass ("LTVP") will find it easier to seek employment.
The added benefit of being a PR is that job hopping also becomes a less painful process. As an Employment Pass holder, any change in employer means that you would have to cancel your current Employment Pass and wait for the application for your new Employment Pass at the next employer gets approved. It is not uncommon to hear of cases whereby unhappy ex-employers deliberately delay the cancellation process, resulting in some job hopping Employment Pass holders being forced to leave Singapore and return subsequently when the new Employment Pass has been approved. This can result in valuable time and money lost in the process.
A Safe and Secure Environment
The decision to make a commitment to Singapore as a Permanent Resident does not come easy and often, family is a crucial factor in determining whether prospective applicants decide to go through the entire process.
While many tourists and locals themselves often joke that Singapore is a "fine" city, with a plethora of fines to match the most trivial of offences, the silent benefit of this is that Singapore is one of the safest countries in the world to live and work in. Compared to our peers, political unrest is basically unheard of and rioting or protests are hardly ever seen.
Moreover, with its many tourist attractions, Singapore is a wonderful place to bring your parents for a holiday. Application for a Long Term Social Visit Pass for your parents to stay in Singapore is also possible, once you are a Singapore Permanent Resident.
The Door to Citizenship
Ultimately, obtaining your PR status opens the door to Singapore Citizenship and a Singapore Passport, allowing you a greater ownership in this tiny nation.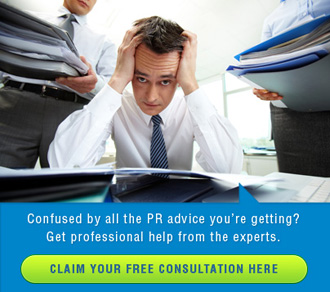 Voting rights, better tax rates, a Singapore Passport and access to new government subsidised housing (Permanent Residents can only buy resale government housing); all these are added benefits that Singapore Citizens can enjoy.
Moreover, Singapore has very good diplomatic relations with most of the countries in the world, having a Singapore Passport may entitle you to higher chances of obtaining visas to certain countries overseas.
Read More » Work Visa Rules for Foreign Spouses of Residents in Singapore
The fact about Singapore Permanent Residence applications.
We hope you enjoyed reading our PR blog and statistics.
In Singapore, the PR application process is like striking the lottery. While some applicants believe that using a PR agency to assist with the application will maximize their chances, the fact is we can't.
But the great news is if you study the PR statistics carefully, you'll understand the probability of success. Thus, the best course of action is for you to submit a straightforward online application. We wish you the very best!