The last thing a noble cause needs is the stumbling block of a court summonses for failing to meet its statutory requirements. Similar to a private limited company in Singapore, there are several statutory obligations that Non-Profit Organisations ("NPOs") are obliged to comply with, such as the preparation of audited accounts, holding of shareholders' meetings such as the Annual General Meeting ("AGM") and Extraordinary General Meetings ("EGM"), as well as the filing of Annual Returns.
---
Choosing Singapore to Start Your Non-Profit Organisation
Given Singapore's goal to be a key financial services hub in the Asia Pacific, rules governing the use of the public's money are particularly strict, to protect members of the public. Hence, when an NPO decides to receive donations from the public, or receives income from a source and disburses it out to those who meet its eligible criteria, it is deemed accountable to the public and is required to prepare its audited accounts, which have to be submitted annually to the Accounting and Corporate Regulatory Authority ("ACRA") for its review. In addition, depending on the sector that the NPO focuses on, there may be additional reviews by government bodies.
Certainly, it would be wise to engage a professional service firm to advise you on the statutory obligations, which differ based on the type of NPO and the kind of exemptions that you can apply for, such as tax exemptions. A good professional firm can keep you organised, on track and the peace of mind to focus on the core purpose of your NPO.
With so many Statutory Obligations, Why Choose Singapore?
Singapore, with its multi-racial community, global connectivity, pro-business environment and neutrality, has been recognised as an ideal destination where NPOs can headquarter themselves to reach out to the region. To date, Singapore has an estimated 140 NPOs, who have been able to leverage and benefit from partnerships with the 38,000 multinational organisations ("MNCs") who call Singapore home as well.
The government is largely supportive of NPOs and has various funding programmes and grants to assist NPOs in their cause. Ministries and government bodies that support and provide funding and grants would include the National Volunteer & Philanthropy Centre, Ministry of Culture, Community and Youth and the Ministry of Social and Family Development. The type of support that NPOs can expect to receive includes professional services, subsidies on consultancy fees and start-up costs or investment costs that fall within a range of pre-determined criteria.
In addition to government support, other MNCs based in Singapore are providing support to locally based NPOs as well. Google has publicly offered to subsidise online marketing costs for NPOs through its Google Ad Grants programme.
Furthermore, a growing spirit of philanthropy has resulted in more and more volunteers who can actively commit their time and resources to NPOs. A study by the National Volunteer & Philanthropy Centre in 2018 found that the volunteerism rate has increased to 29% since 2014, with active volunteers coming from across all ages, education and income levels. In tandem with the increase in volunteers, donor participation has also increased, with an increase in donation rate to 79% since 2016.
---
Incorporating a Non-Profit Organisation in Singapore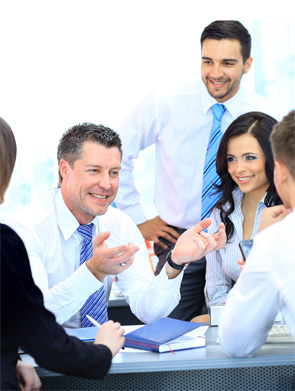 As the name suggests, a NPO is an organisation that does not earn profit or disseminate residual monies from its activities to its members. There are a few different types of NPOs and their statutory obligations would differ accordingly. Certain criteria however, such as the requirement to have at least one employee who is a Singapore Citizen or Permanent Resident is common across all types of NPOs.
Generally, the incorporation process of a Non-Profit Organisation in Singapore is the same as that of a private limited company in Singapore, the main difference being the absence of the requirement to have an issued and paid-up share capital, as a NPO is usually incorporated as a public company limited by guarantee, i.e. members of the company provide a guarantee that they will pay a sum of the money when the company is wound up. The minimum number of guarantors required is one.
The basic requirements to set up a public company limited by guarantee are as follows:
(1) Name Reservation
Making an early application with the ACRA to reserve your company's name is a great idea, especially since the name can be reserved for up to 90 days. The application for a name can be done through ACRA's online e-portal, which requires a SingPass to access. If you do not have a SingPass, there are professional firms you can approach to assist you with the application, for a nominal fee.
In order to make the name application, one would have to determine the desired name, as well as the proposed principal activities. A comprehensive list of principal activities set out under the Singapore Standard Industrial Classification ("SSIC") can be obtained from ACRA. Alternatively, you may consult us to recommend the most appropriate principal activity, as the SSIC list is relatively extensive.
Certain considerations that ACRA takes into account are the proposed principal activities of the company and the words contained within the company's proposed name, which may require review or approval by government bodies or governing boards of certain industries. For example, a NPO that wishes to provide pro-bono legal services may require approval from the Singapore Academy of Law.
(2) Members
A minimum of one member is required.
(3) Directors or Trustees
A minimum of one director is required for a public company limited by guarantee. Similar to a private limited company, at least one of your directors is required to be a natural person who is ordinarily resident in Singapore. For a more comprehensive definition of the requirements to fulfil the role of a local resident director, take a look at our article on local resident directors.
(4) Company Secretary
As with the requirement for a local resident director, appointing a company secretary is mandatory for a NPO. Generally, the company secretary (whether in-house or outsourced) performs the role of ensuring the company stays compliant under Singapore law and advises the directors, members, auditors and tax agents on the relevant statutory deadlines.
(5) Memorandum & Articles of Association
The company should have a Memorandum & Articles of Association ("M&AA") drafted to govern how it should be run. This would cover basic items such as how a meeting of the company should be held, i.e. when the notice is disseminated to the members to inform them of the meeting, and how a member can appoint a proxy in his or her place to attend and validly vote at the meeting.
While ACRA has a standard M&AA that the company can adopt during the process of incorporation, it is typically advisable for the founders of the company to review the M&AA to see if there are certain clauses that they wish to customise before incorporating the company. Otherwise, customisation of the company post-incorporation may be a time-consuming and costly process.
(6) Auditors
Given that NPOs are mostly for the purpose of public interest, a NPO is accountable to the public and it is a requirement for audited accounts to be prepared. Auditors should be appointed within three months of the company's incorporation.
(7) Registered Office
A registered office is required; however, given that NPOs may not have day-to-day operations similar to that of a private limited company, the registered office address provided need not be the place of business. Do note that P.O. box addresses are not acceptable for this purpose.
(8) Registration with the Relevant Government Bodies
Particularly for NPOs, there are certain timelines and registration requirements to be aware of. A good professional services firm should be able to advise you accordingly. For example, if your NPO is a charity and wishes to carry out activities for fundraising, etc., the NPO is required to register with the Commissioner of Charities within three months from the date of incorporation.
Likewise, if you would like your donors to be able to give tax-deductible donations, the NPO is required to apply for the Institutions of a Public Charter ("IPC") status. Typically, a charity that is awarded IPC status is also required to disclose its fund-raising information. Engaging a good professional service firm to advise you on the various registrations and applications and its corresponding statutory obligations will help you keep track and get organized.
While all these may sound daunting at first, engaging a good professional service firm will greatly help ease the process. On average, a good professional service firm can complete the entire incorporation process can be completed within a day if all documents are in order.
---
The Perfect Vehicle for Your Cause
In championing a cause, mission, goal or the less fortunate who have been the victims of natural disasters, aggressive urbanisation, exploitation of labour, and environmental degradation, it is essential to create a sustainable community of like-minded individuals.
The distinct difference between having a group of people and having a registered public company limited by guarantee is that organizations and financial institutions tend to see a group of people as distinct separate individuals, whereas a registered company has its own corporate identity. Hence, the main benefit of having a registered company is transparency for its members, as incoming funds can be deposited in a bank account under the registered company's name, contracts will be signed under the company's name instead of a few, separate individuals and it is generally easier for the NPO to function effectively as a whole.

In terms of branding and promotional activities, and established corporate identity can help in imprinting a strong, memorable impression upon potential donors and volunteers, particularly large corporations who actively seek opportunities for their employees.
Whether you're an international charity organisation, volunteer welfare organisation, or social enterprise, we will give you the freedom and confidence to put 100% of your efforts into your cause, your mission, and your goals, without being bogged down by administrative matters to fulfill statutory requirements and obligations.
Related Readings » 5 Things You Need to Know About Setting Up a Non-Profit Entity in Singapore
---
Incorporate a NPO and VWO in Singapore quickly and easily
Singapore Company Incorporation is the leading force in company registration in Singapore. With a gamut of services including Work Visas & Relocation, Accounting & Taxation, Business Licenses, Company Secretary and Trademark Registration, we are well-positioned to support your business.