When looking for a company to work with, most employees enquire about the location of the office, the number of staff, and the amenities available to the staff. Very few take into consideration factors such as workplace safety and the related measures undertaken by the employer. The reason for this could be that most people assume that employers will have already taken the necessary measures and put in place procedures that meet general safety standards.
It is, after all, the moral obligation of employers to set up offices keeping in mind the safety and security of their employees. Workplace hazards are, unfortunately, not unheard of, though totally preventable. In this post, we would be considering the issue of employee safety and throwing some light on the measures that employers can take to make their workplace as safe and healthy as possible for their employees.
Plan for It
You need to accept the fact that accidents can strike anywhere anytime, including in your office. Once you come to terms with this thought, you will find yourself taking the right safety measures to secure your office at the very beginning. This process should start when you're still designing the workplace so that you can incorporate safety aspects into the base plan itself.
There is going to be a lot of equipment in your office — chairs, tables, boards, machines, electrical equipment and their wiring and all of it can be potentially dangerous. You will have to design the workplace by factoring in the placement of machines, and making sure that the employees are never in the harm's way.
All this planning will ultimately result in a safe and productive work environment.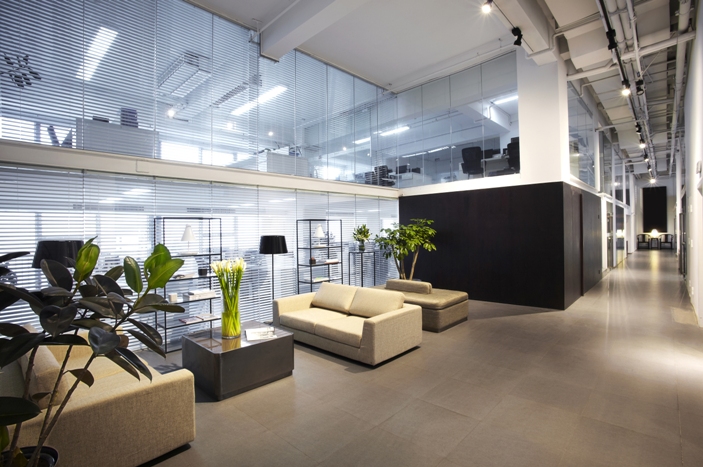 Keep the Workplace Organised
An organised workplace is a safe workplace. Keeping the workplace clean, well-ventilated and dry will prevent a lot of injuries and illnesses among your employees. Keeping things where they belong will reduce the risk of them causing accidents, cuts, or even burns. Should you identify any workplace hazards, you must make it a point to eliminate them.
Educate your Employees
While you take necessary steps to provide your employees with a safe workplace, you must also make it amply known to them that their safety is ultimately in their own hands. Involve your employees in the safety process to make them more aware and simultaneously prepare them to face accidents.
You could ask your employees about safety aspects they are most concerned with and other areas that have room for improvement. Conducting safety-related training sessions and mock drills every once in a while will also train them in dealing with emergency situations.
Put it on Paper
Document the safety standard operating procedures (SOP) designed for the workplace and provide a copy of this to each and every employee to read through when they join your organisation. Having written safety instructions and policies in place will let your employees know of the behaviour expected of them. It will also work as a guide to make them aware of your company's well-defined safety procedures to refer to if the need arises.
Maintenance of Machines
This is one of the most crucial aspects of workplace safety. It is extremely important to have your machinery inspected from time to time and check whether it is in good working condition as malfunctioning machines and equipment can prove to be fatal to employees who handle them. You need to pay extra attention to machines that have had modifications made to them for optimal functioning. You will do well to have a maintenance program in place which could be implemented when required.
Have the Necessary Safety Equipment Around
You don't want to run around clueless in the event of a fire and watch the office burn down to ashes just because you didn't have a fire extinguisher handy. Besides having safety equipment in place, you also need to ensure that your exit signs are clearly marked and approved so that your employees can use them in case of emergencies.
Provision of Medical Kits
Do not underestimate the necessity of the little red medical case. Always have it handy as you never know when it will be needed. Some of the important contents of a medical kit are cotton and adhesive bandages, antiseptic liquid and lotion, antibiotic ointments, sterile gauze pads, aspirins. It would be beneficial to you and your employees if you could engage first-aid experts and arrange for a training session on how and when to use these kits.
Conclusion
A safe workplace is a happy and productive workplace. It is the least that an employer can offer his staff. On the other hand, employees also have to be responsible and adhere to the safety standards and procedures that the company has set for their own benefit.
Read More » Singapore to Review Safety and Health Regulations of Businesses
---
Contact us now for a free consultation. Contact Us