If you have a business, it is important that you understand and take advantage of advanced technologies. Using technology can help improve efficiency and grow your operations.
There are people taking advantage of the power of technology to operate 6-7 figure businesses from their homes or anywhere in the world. But the only way this is achieved is by learning how to leverage the power of technology. This means using a combination of technological tools to produce the most effective results for your business.
While there is a wide range of technological tools you can use, we are going to focus on the core tools that will help you develop your business's foundation. A strong foundation will be needed in order to produce a successful business.
The following are the 5 technology tools that you must use in your business:
1. Accounting Software
Having accounting software is very important, even if you use the services of an accountant or bookkeeper. A business without accounting software is a business that will fail rather quickly.
Accounting software gives you the opportunity to understand your business's financial health. This is important because you are seeing the profits and losses your business incurs.
Designing and maintaining a budget for your business is also the benefit of using accounting software. Too many businesses operate without any financial guidance, which is why failure occurs. Taking the time to put together a strict budget puts your business in the position to operate efficiently, rather than recklessly. Spending will then be based on planned expenses, rather than rash decisions and this helps to eliminate money being wasted.
There are many accounting software tools that you can use. Be sure to choose the one which can handle your financial complexity. A few accounting software tools include:
QuickBooks
Almost all small businesses use this accounting software. The software offers features designed for freelancers, consultants, online merchants, etc. It is great for those just starting out and for growing enterprises and integrates with more than 150 third-party apps including email marketing, e-commerce and customer relationship management.
FreshBooks
Freshbooks started as an online invoicing service but its functions have grown to include expense and time tracking and financial reports. It has implemented many other changes that have made it more capable while remaining simple and easy to use.
Zoho Books
Zoho Books is an online accounting software that covers all the basics. Its functions include creating and sending invoices, tracking expenses, syncing bank accounts, creating reports and handling your accounting needs using your mobile device.
Wave
Wave is designed to be best for entrepreneurs, freelancers and consultants, or very small businesses with 10 employees or fewer. It is a free software that handles your business's very basic accounting needs.
---
2. Planning Software or Tools
Using a calendar system is highly recommended if you want your business to remain productive. As your business grows, it will become harder to keep all of your activities organized by memory or even a basic calendar. Your schedule will constantly be updated throughout the days and weeks. Unless you have a system that can keep up with these updates, you will overbook yourself and forget about appointments that were scheduled.
Avoid such disasters by using an effective system that keeps your business very organized. This tool should be looked at as your technology secretary – reminding every individual of their important tasks and meetings. This allows your business to operate more efficiently due to more work being done, which moves your initiatives forward. And if your business is not moving forward, it only means that it is stagnant – failure is not far away.
There are numerous online planning systems that can be implemented into your business to keep your calendar organized. Determine the best system that can satisfy your business's needs. A few calendar software systems include:
AppointmentPlus
AppointmentPlus is a scheduling software that partners with growing businesses to automate their complex customer, staff and resource scheduling needs. It specializes in offering the most flexible, configurable and rules-based online scheduling application in the marketplace.
Front Desk
Front Desk makes it easy for you, your staff and your clients to manage scheduling, attendance, billings and payments all in one integrated system. Through the software, your business can be managed from your smartphone, tablet or computer.
HouseCall Pro
HouseCall Pro is a software tool that allows service professionals to operate their business from their smartphone and other online web portals. The software supports professionals with all aspects of their daily workflow, including job scheduling, customer database, invoicing and payment processing and technician dispatch.
Google Calendar
Google Calendar includes access to multiple calendars, meeting invites and has customizable notifications. It now has smarter features that create events from your email automatically and suggests appointments for you.
Related Article: What'd I Wish I Known Before Starting My Own Business
---
3. Time Tracking Software
A business that wastes time and resources will run itself out of business. A time tracking software helps you analyze what tasks produce a profit and what tasks are a waste of time. Such software will allow you to determine what tasks to eliminate, outsource or improve.
Businesses typically have a problem with wasting too much time on nonessential activities. As a business owner, your primary focus must be money-making activities – any activity that does not accomplish this should not be given your attention. NEVER allow your business to become suffocated by busy work that does not bring revenue to your company.
The following time tracking software will help to make your business more productive. If you are thinking about using software that must be paid for, request a free trial first to make sure it is the right software for you.
Toggl
Toggl is awesome for any project, team or company that needs to track hours and cost in a simple, effective and efficient way, especially when you need to invoice for that work. Integrations with Google Calendar, Pivotal Tracker and browser plugins make it easy to track time without logging into Toggl directly.
Everhour
Everhour is a simple and effective time tracking app fitting small businesses, startups, and freelancers. The tool offers an easy way to manage time via single line input, @mentions, #hashtags, to-do lists and auto-suggestions.
Timely
Timely is a booking software specially crafted for hair salons, beauty clinics and spas. The software frees up your valuable time with online bookings, automated reminders and daily administration tasks.
RescueTime
RescueTime helps increase your productivity by monitoring your computer use and informing you when and how you are both productive and distracted. It creates great reports such as graphs and charts containing information you can use to change behavior.
Related Article: 55 Business Ideas to get you started as an Entrepreneur
---
4. Email Management
As a busy business owner, you are likely to be using several email accounts to manage the many operations of your company. Streamlining these emails towards one account allows you to stay organized and responsive with the emails you receive.
We tend to not open our emails frequently since we receive so many during the day. But unopened emails are sometimes missed opportunities, which means revenue your business did not receive. That is why it important to filter your emails based on importance – give immediate attention to those emails that affect your business and ignore emails that are spam. Email management software will help you communicate better with your customers and employees. The following software can be used to better manage your email system:
Constant Contact
Constant Contact has built-in templates for emails, imports contacts from Gmail and Outlook, has an easy-to-use editor for customizing campaigns and allows you to create signup forms.
Infusionsoft
Infusionsoft features lead generation tools and marketing automation, email and social media tools to engage and convert leads. Customer relationship management functionality aids users in attracting leads, streamlining sales and closing deals.
Boomerang
Boomerang features a"send later" button, boomerang reminders, read receipts and click tracking – these last two notify you if your email has been read or if links in it have been opened by the recipient. You can bounce an email back into your inbox if either of these have not happened.
MailChimp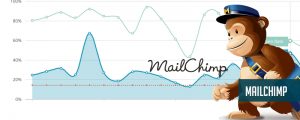 MailChimp has a free plan option for small businesses, features lots of third-party integration, has great help materials and provides low-cost plans. Built-in templates and editor to customize campaigns are available as well.
By Using Technology you can make sure your email marketing showing ROI
---
5. Mobile Internet Access
In today's competitive business world, having reliable mobile access to the internet will make your life easier and help you maintain a positive reputation for your business. For example, if you are able to follow up with a client by email immediately after a meeting, you will be showing that you are accessible, timely and professional.
Today's customers want instant communication via email and social media. Not communicating within 24 hours will result in a lost customer. Therefore, you want to make it a requirement that your phone or tablet keeps you connected to your business no matter where you are located.
Once you decide which types of technology are right for you and your business, you will be on your way to being more organized and efficient than ever. Place your business on the fast track to growth and success by giving it the best tools to achieve its goals and initiatives.
---
Utilise technology for your accounting and taxation needs
We are constantly kept abreast of Singapore's regulatory compliance requirements. Engage our accounting and taxation specialists today to set up accounting and taxation software for your business and fulfil your requirements.