You are a small business owner,  you like to be hands on with every function that goes on in your business. If you believe that nothing gets done effectively without your constant input and this involvement makes you a good business owner, think again. Are you performing  what a business owner should do or you are just a business manager?
Many people who start a business make the same mistake. They want to do everything, which ends up making their business suffer.The problem they never see the consequences of their actions. They are so busy being involved with the day-to-day of their business, that they are unaware of the actual health of their business.
The main thing that suffers when this occurs is the business's performance. This leads to stagnated growth, which affects the business's financial health. This can lead to a disaster occurring that blindsides you out of nowhere. But the reality is the problem was right under your nose – you were just too busy trying to do everyone else's job.
If you are not carefully watching your business's finances then who is? If you have a problem fully letting go so your employees can do their jobs, then chances are you are responsible for looking over your business's finances. But you can't effectively handle this very important task if you are in charge of ensuring your business is constantly growing. You need someone else to handle this process, so they can report back to you what needs to be done to improve your business's finances.
This is why you need to know the benefits of outsourcing your bookkeeping. Your finances  should be in the hands of a business that strictly focuses on ensuring that your business's financial health is their top priority. You can try to do this yourself but it will never work. You will be too distracted by the constant changes in your business to give your finances the proper attention it needs. All you are worried about is how much money is coming in your business. But that is just only one part of the multifaceted process of business finances.
If you need more evidence as to why you need to outsource your finances to a bookkeeping company, provided are 5 reasons why this is your best option.
1) Outsourcing accounting lets you focus on your business
Your main priority as a business owner needs to be on the growth of your business. It is hard to focus on money generating activities while trying to manage your money at the same time. Of course, you want to know exactly what is coming in and out if your business but this can become too complicated, especially when your business has many different moving parts.
When a bookkeeper is handling your finances, you are afforded the ability to look at your business as a whole. Your finances can take a long time to sort through — time that you can better use improving your business. Therefore, it is important you delegate tasks to people who are skilled in a specific area of focus. Everyone has a role to fill and you have to allow them to do their job without your constant involvement. When people get their jobs done, it allows your business to be productive which leads to growth. This is what you want for your business. Your role is to set the vision, outline the goals to be accomplished, provide your employees with their responsibilities, and develop more ways to further grow your business. This is your only responsibility as a business owner.
2) Outsourcing bookkeeping can save you money
Believe it or not, outsourcing to a bookkeeping company actually saves you money. When bookkeeping is done in-house, that is an individual you have to place on your payroll. While this person is definitely needed, you do not want to necessarily have them on your payroll if they are not bringing money into your business. As a small business, payroll should be reserved for those individuals who bring money into your business, such as salespeople and marketing professionals. Support like an accountant can be brought in when your small business expands into a mid-size operation.
By outsourcing your bookkeeping, you are paying for exactly what is being done. No one is sitting on your payroll waiting for you to give them work. Your bookkeeping company does the work when you send your financial information to them at the end of the week or month, and all that is being paid for is the work done in that period of time. This is the cost-effective arrangement you need as a small business owner.
Related Article : Tips for efficient bookkeeping in Singapore
3) Consultation of an expert
A bookkeeping company is focused on providing expertise that is focused solely on your financial needs. This means that company is not doing sales, marketing, or customer service work — finances is their only priority. Just as you are an expert in the particular business you operate, you need to place your financial information in the hands of an expert.
Choosing expertise can never be looked over when it comes to your business. You want to be serviced by a company that is great at what they do. They will be sure to stay up-to-date with the information within their industry and follow the best practices that benefit their clients. An expert will also have the latest software since it allows them to effectively do their jobs. So by outsourcing to an expert, you get access to the best software without having to purchase it yourself.
Your business might not be able to afford paying for extremely expensive bookkeeping programs, nor do you have the time to keep up with changes in laws and regulations. The top systems create nightly backups and keep organized records and books for years, ensuring that if the IRS ever does come knocking for an audit, you'll be more than prepared for them.
Related Article : Stay compliant in Singapore
4) When you hier a professional accounting firm- you get professional Accountants
Finances can be very complex due to all the moving parts within your business. When you choose to outsource your bookkeeping, you are placing your financial records in the hands of the professional accountants that does its best as  a team.  This is very important because bookkeeping can take up a lot of time to do accurately.One bookkeeper will not be enough to find every angle that can benefit your company.  Therefore, when you outsource, you are provided a team of workers who are checking each other's work to ensure that your business is provided the best services possible. You are also separating your business's  duties to perform effectively.  When your various business functions are operating effectively, they align together to produce a better and more cohesive unit.
5) A professional staff focus on bookkeeping
A small business tends to operate off of hustle. This means the atmosphere can be fast paced and hectic as the focus is on ensuring money is being generated every day. This is why it is best for a small business to only hire those individuals that thrive in a high energy environment.
When a company can eliminate the distractions of the office from their workplace, it allows them to provide a more focused approach to their bookkeeping jobs, which is a benefit for their clients.  A bookkeeper cannot focus on intricate financial details with the hustle and bustle of a business environment. Therefore, removing the bookkeeping function from your business environment by outsourcing  helps you focus on your business,  and it helps the bookkeeper focus on helping your business as well.
6) Advice on how to grow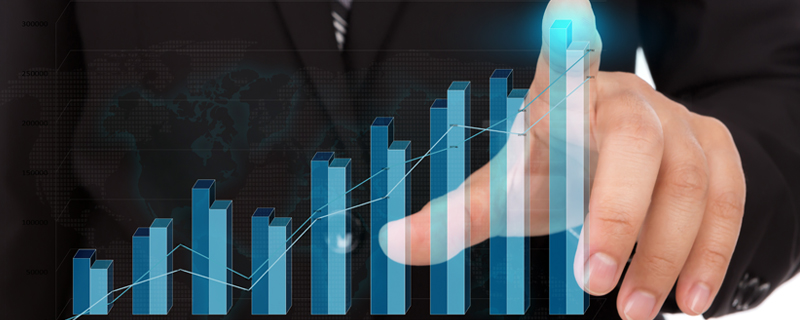 Your focus as a business owner is for your business to perform effectively and consistently grow. You want to be given the best advice that shows you how to produce this from a financial standpoint. This is why outsourcing to a bookkeeper will help your business to implement the necessary measures that will allow it to thrive.
Outsourcing your bookkeeping enables you the opportunity to expand or cut back very easily.  Whether you're looking to grow your business or cut down on spending, having a reliable team working on your behalf, providing you with different plans and options will help you achieve your goals. Outsourcing provides a flexibility that in-house bookkeepers just cannot provide.
Outsourcing your bookkeeping will help your business immensely. As an entrepreneur, you are not a superhero. That is why you hire employees who can help you build your business. But employees can be expensive. Therefore, when you want the benefit of having a dedicated staff,but do not have the money to bring on additional employees. Outsourcing your bookkeeping will bring you expert services for the fraction of the price of having full-time employees.
Remember that you want to grow your business, rather than stagnate it by being in the way. The best business owners know when to give up control and when to take control. It is important that you understand this difference so that you give your business the best opportunity to grow year after year.
---
You take care of business. We'll take care of your accounting and taxation needs.
We are constantly kept abreast of Singapore's regulatory compliance requirements. Engage our accounting and taxation specialists today to fulfil your requirements.