If you are interested in commencing a new career or setting up your own business, it is normal to find yourself concerned about declining profits during the time of recession. During a recession, job security is hard to come by for the vast majority of people. Luckily, there are a few business ideas that survive or even thrive despite economic downturns.
These are the top 10 business ideas and segments that are recession-proof. Speaking of businesses, if you want to set up a Singapore company and if you're a foreigner, you will need to consider Singapore Company Registration services. For that, look no further from Singapore Company Incorporation.
Nevertheless, let's have a peek at top recession-proof business ideas:
1. Delivery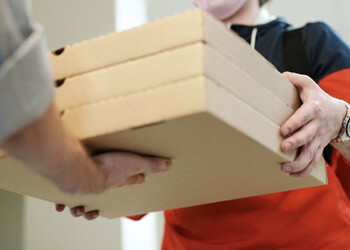 Home delivery is continuously in demand, no longer perceived as a luxury or added comfort. Companies such as DoorDash, Instacart, Shipt, and others are doing exceptionally well, primarily because people need to stay home during this crisis in order to flatten the curve of coronavirus infection.
Also, if the current shelter-in-place mandates are removed, even without another epidemic in the near future, this dependency on supplies for home-based staff and others might become the norm.
2. Repair or maintenance services
People need their cars, equipment, and computers to be serviced and maintained in good working order even though they're sheltering in place.
They need to be fixed when these items break. After all, we focus on our work machines to continue earning money, our kitchen appliances for food storage, preparing, and so on. People always find a way to get these things fixed even though they are having a hard time.
3. Essential services
Our government decrees that certain essential services remain accessible and operational, even during shelter-in-place orders. Utilities, public works, grocery retailers, and food suppliers are among these crucial services. Other programs have migrated online, such as schools. You'll be able to get rid of the recession if you can deliver goods and services in any of these regions.
For example, your services can be in high demand if you develop educational content or educational apps. And if your technology solution can handle utilities cost-effectively, you can also slice out ongoing work.
4. Healthcare

During this pandemic-caused crisis, healthcare is a crucial service. No matter what kind of recession hits, the healthcare sector provides several ways to continue operating. After all, everybody needs to preserve their wellbeing, and essential care must be obtained from those with underlying conditions.
Doctors, ambulatory medical facilities, nurses, and specialized care providers will, therefore, remain recession-proof. This group also fits for home healthcare providers and veterinarian facilities.
Many firms are pivoting and include much-needed equipment such as respirators, as the latest pandemic illustrates. And future recessions may generate demand for other medical devices and services.
5. Accounting and financial services
Individuals and businesses still have to process their taxes and make financial choices. Although others will continue to handle these challenges on their own, some will seek recommendations from professionals to either save money or reduce their tax burden. That ensures it will continue to do well for accountants, accounting practitioners, and financial advisors.
Must Read: Your step-by-step guide to Singapore Company Registration
6. Baby Products and services
Parents will continue to have infants, and they will need supplies and services that help provide the necessary care. That implies baby formula and food, diapers, products for bathing and care, and even toys. Daycare is also essential for parents who are grateful to have a career they need to work during a recession.
7. Freelancing
Freelancing in your area of expertise, no matter what the economy is doing, is still a viable, low-investment alternative. But during an economic crisis, it's an incredibly valuable revenue source. While some (or many) firms lay off full-time workers during recessions, since the latter alternative is less costly for them, they can retain the contract or contingent workers.
And if you're concerned about your full-time job, introducing your freelance services alongside your current work might be a smart idea. In the best-case situation, when you desperately need it, you'll pull in some extra income. And in the worst-case scenario, you would have built your freelance career enough to hold you alive while looking for another full-time job or to continue to expand your freelance work into a full-time gig.
8. Corporate Cleaning Services

During the COVID-19 pandemic, physical, public spaces need to be cleaned- hence why a cleaning service that focused mainly on public places, such as banks, hotels, grocery stores, companies, schools, and hospitals, if you are qualified to do so, is highly in demand right now.
You should definitely try your hand at personal cleaning services if you don't have the money needed to do such huge cleaning tasks. These steps are relaxed, demand for cleaning services will almost undoubtedly grow exponentially.
9. Home Staging
Staging a house before selling it has turned out to be a hot business. It is incredibly hard to sell a home during the recession. A home stager is very vital. To put in simple words, a home stager makes your home look nice and enticing to potential buyers. They very well know what purchasers desire and how to make your house appeal to them. This is a recession-proof business idea for you if you are an interior decorator.
10. Tutoring Services

Tutoring is another business idea that is practically recession-resistant. When the job market is tight, many people go back to college. As numerous different kinds of jobs, such as employment in the green industries, become accessible, tutoring services will be more in demand. You can conduct your business online, in person, or both if you're a mentor, which makes your business incredibly more versatile.
The Final Takeaway
Always consider why certain services and products are considered essentials against luxuries while planning and preparing for any recession. You need to think about your typical customers and how they make decisions about purchases. Focus on the things that remain critical, even during challenging economic periods. In all financial circumstances, the organization will sustain itself.
When it comes to incorporating any sort of business entity in Singapore, contact Singapore Company Incorporation for Singapore Company Registration services.
FAQs for Singapore Company Registration
Ready to start a company in Singapore's stable economy?
We help you get your company registered without any hassle. Beyond company incorporation, we are here to provide support at every single business stage.