Branding is fundamental to the success of any business that aspires to build a large customer base. With a large customer base, you earn more market share, which gives you favorable positioning within the marketplace. Yet, many businesses do not invest in their branding, which makes it hard for them to differentiate from their competition.
In today's world, your personal brand is just as important as your business's brand. You cannot just hide behind your business anymore — unless you are dealing with exclusive clientele. Customers want to know who they are purchasing from before making their final decision. They want to be sure they are buying from someone they trust and identify with. A connection has to be made in order to earn their dollars.
If you are not investing in building your personal brand, then you are doing your business a disservice. You need to communicate to your target market why you are the best person to serve their needs. Does this take the attention away from your business? No, it actually brings more attention to your business. The more attention you generate, the more interest you create, creating more leads that can be converted into customers.
You will need to build your personal brand if you want to grow your business and become an authority in your field. Here are eight ways you can accomplish that objective.
1) Be visible and accessible
Hiding in your office trying to avoid "confusion" is actually holding your business back. People do not know who you are, so you and your business are being overlooked in favor of your attention-seeking competition. You need to make yourself visible in order to put yourself in your business in the spotlight. The more attention you bring to yourself, the more opportunities are presented to your business.
You will need to get out of your office and socialize. When doing this, it is important that you have a strategy in mind. You do not want to waste time doing things that do not produce positive results. Find out what conferences are going on and attend them. Register as a vendor so that you can have a booth at the conference. You will have people walking up to you all day wanting to learn more about your business.
You should also attend networking events and join a business organization. This gives you the opportunity to meet other business owners. Even if they do not become your customers, they are sure to know other people who need your products or services. Also, become active on social media. Engage with your followers in order to create deeper connections. The more people enjoy you, they will tell others about how great you are. This leads to more people requesting to follow you on social media — more people you can educate about your business.
Related Article: 22 qualities of great business leaders
2) Be your authentic self on social media
You do not want to be the stuffy business person who shows no personality on social media. Your stiff personality makes people believe that you are not a fun person to work with. If all you do is market your business, then people wonder if you have a life outside of your business.
Remember, your personal brand is about showing a bit of your personal life. You want people to make people feel as if they have a connection to you so they will find it easier to support your business endeavors. But, you cannot do this by only focusing on your business.
Show people what you do for fun and how you enjoy your time away from your business. If you decide to show your business — give people a behind the scenes look. You want them to see the fun times that go on within your organization. This will show your audience that you operate a business that values people due to your employees being happy while at work. The more personality you show, the better are your chances of attracting more people to your business.
3) Be a thought leader in your industry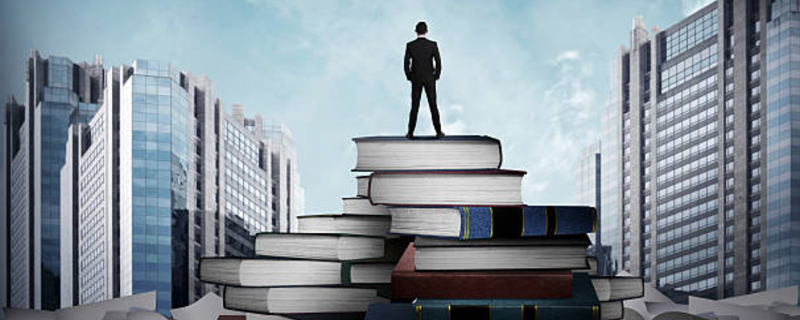 Everybody nowadays is an expert until they are put in the position to prove their worth. When people ask you questions about how to solve a particular issue or how to grow, you should be able to give them a detailed answer that is backed by experience and knowledge. The deeper you can dive into your subject, the more you will be respected as the go-to-person within your industry. This is called being an authority.
You become an authority by learning about your industry every single day. You need to understand the common problems that occur with your customer base. You need to understand the processes that are needed to create solutions. You need to stay up-to-date about industry developments and changes. Basically, there is always something to learn, which makes you a better asset to your customers.
As you begin to position yourself as an authority, though leader, you establish your dominance within your industry. This increases the demand for the products and services your business offers. Therefore, you need to work to develop your expertise knowledge. When you are known as an authority, people know that they have to pay for the value you provide.
Related Article: 5 lessons for entrepreneurs to learn
4) Network to help other people
If you are networking to reap all of the benefits for yourself, then you are networking the wrong way. Any relationship only grows when both parties are being provided with value — this is especially true in a business relationship. If you are the only person receiving all of the benefits, people will eventually cut you off because you come across as selfish. Instead of only focusing on yourself, focus on how you can help the other person.
When you focus on helping other people, you will find that more people tend to gravitate to you. This is because you will have a reputation as someone who helps others succeed. The more connections you make, the more opportunities you have to grow your business. Business is about people. You cannot grow your business without people. Therefore, you need to invest into developing the relationships you create with people.
5) Maintain a detailed database of contacts
People are one of your most valuable assets you have. The more people you come in contact with, the more opportunities you have to grow your business. Therefore, you need to create a real relationship with each of your contacts. You need to learn not only how they can help you, you also need to learn how you can help them. When an opportunity comes along that benefits your contacts, pass that information onto them. They will do the same when an opportunity comes along that benefits your business. When you have a contact base full of people who are providing each other with value, both your business and you have the potential to remain successful for a very long time.
Related Article: Using technology to stay competitive
6) Become a trusted source of breaking news and relevant information
You must establish yourself as the thought leader and reliable source for important information within your industry. This will not only help to develop your personal brand, it will also give you a huge advantage over your competition. When you verify or deny a claim, people will trust your opinion due to the status you have built for yourself. This is why people like Tony Robbins and Grant Cardone work hard to build their personal brands. It helps develop their audience, which garners the attention of the media. With media attention comes more opportunity to share your opinion to a larger audience through television, radio, and print publications. This will bring more attention to you and your business, which means the opportunity to increase your customer base.
7) Develop a strong value proposition
You need to establish your values and communicate them to your audience. Your value establishes why you are different from your competition, and how you help your customers succeed. Your value proposition needs effectively communicate why you are an expert and how your business provides valuable solutions. State your value proposition every time you come in contact with a new person, during a sales presentation, and at any events where you are a vendor or a speaker.
8) Give back
Giving back to people and your community can really help to develop your personal brand. It shows that you use the money you earn to help improve other people's lives. It does not matter if you donate money to charity, or volunteer your time, just give back in some way. You will want to showcase your charitable efforts. This will show people that your business is focused on helping others, which leads to more coverage for your business.
These are eight ways to help build your personal brand. The more your personal brand grows, the more attention you can transfer to your business. You created your business to make money, and the more customers you earn through your status means that developing your personal brand was a great investment.
---