There are so many people who want to ditch the 9-to-5 job model in favor of being an entrepreneur. And why not? Entrepreneurship is sexy right now. You can earn money being your own boss and earn lots of it while doing so. It seems like the ideal situation for anyone who wants to control their own work while earning as much money as they possibly can. If only it were that simple.
Before you delve deep into your fantasy of believing that you will earn millions of dollars your first year in business, you will need to be realistic about what it means to be a business owner. Taking into account that 67% of small businesses fail within their first year, you will have to be very serious about being an entrepreneur if you hope to succeed. This is due to the fact that so many aspiring entrepreneurs only think about the rewards of a successful business, without acknowledging the process that is required to produce those results. It does not matter how bad you hope for success if you cannot perform the actions that help you develop a successful business.
This missing step is why so many small businesses fail within their first year of business. You should not create a business just because you see that someone else has had success from operating that same business. Their results will not guarantee you the same results. This is why you should only create a business that you are passionate about.
Passion is what drives you to succeed because you are completely dedicated to making your business work no matter how hard the process may be. A lot of aspiring entrepreneurs do not have a passion for their businesses. They do not even have the passion for making money. They just like the idea of success. Without having some sort of passion driving you, you will not survive as an entrepreneur because the grind of building a business will take a toll on you emotionally, mentally, and physically. This can be very tough to overcome without having a purpose or passion driving you forward.
Before thinking about starting a business, you will need to ask yourself if you possess the passion that is necessary for you to succeed. Owning a business is not like a being an employee and having your tasks mandated for you in advance. You will need to create your own goals that are supported by the strategy and initiatives you design. Then you must carry out this strategy in order to make it work. As you can see, you will not work only 8 hours per day. It will seem as if you are working almost 24 hours every day to make your business successful. Now ask yourself whether you can maintain this sort of work ethic 7 days a week until you finally create a successful business. Then the work does not stop there because you will need to sustain this effort in order to keep a successful business. There is no letting up as an entrepreneur if you hope to get to the top and remain at the top.
If your goal is to create a successful business, you will need to be passionate about the entrepreneurial process.
Here are 5 ways passion will translate to a successful business.
1) Investors Will Find You More Attractive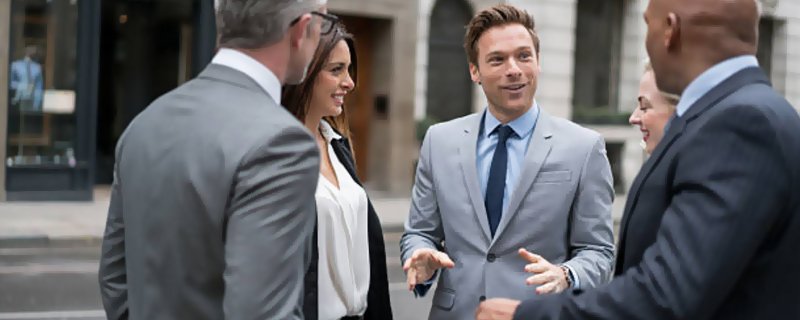 It does not matter how great your business idea is if you do not believe in it. Investors hear ideas every single day from people who believe that they have created the next Facebook or Snapchat. These investors always assess whether you are just hoping to be lucky by following an idea that was wildly successful for someone else, or you are sincerely pursuing an idea that you are truly passionate about. When you are chasing the success of others, you will give up easily when the results you want are not easily gained. This makes investors wary because they do not want to place their money in the hands of those who will give up when they face a little opposition. This is why investors look for passion as much as they look for a well thought-out product that is supported by a strong business model.
Why should investors look out for passion when they should really be looking out for the return on their investment? The fact of the matter is that it will be hard for you to build a successful business that earns money if you are not emotionally invested in its success. This emotional investment will keep you up at night in order to get your strategy right, This emotional investment will help you focus on developing the best product that provides value to your consumers. Investors want your passion to drive you to be the best so that they feel confident they are investing in a winner.
2) Your Passion Will Overcome Your Fear of Failure
Failure has to be given serious thought because it is a common reality that all entrepreneurs want to avoid. In fact, the fear of failure drives many entrepreneurs to succeed. Some fear is healthy. Fear is only a problem if you allow your fear to disrupt your ability to create a successful business. You are so worried about failing that you barely move forward because you do not want to make a mistake. But, operating with this paralyzing fear in your mind is one of the greatest mistakes you will ever make. This is because you hold your business back by possessing a fearful mindset.
Yes, failure is very real and should be acknowledged. What you must remember is that you will deal with stumbling blocks and challenges along the way no matter how careful you are. What matters is how well you move past these issues in order to succeed. If the little things will cause you to second guess your decision to become an entrepreneur, then you will never acquire the success that you seek. You will have to block out the fear of failure and only focus on producing successful results in order to keep your thoughts positive.
When you have passion, positive thoughts are second-nature to you. The fear of failure, while always a threat, will only drive you to work harder to realise your dreams. The root of passion is a belief, and belief has always trumped fear.
Related Article: 9 tips to boost your confidence
3) You Will Have the Motivation to Persevere
Creating a business is a daunting endeavor. There are no shortcuts to success, which means you must endure long days and nights until your efforts finally pay off. There are only very few people who can sustain such a committed level of focus, especially when there is no immediate gratification taking place. This means that you could go literally years without being paid because the money your business generates is being reinvested back into furthering its growth.
You must possess the patience for success. While your employed friends are enjoying their paychecks every two weeks, you will have to remember that you are building a business that will have the ability to pay you every day. You will have to forgo your short-term pleasures in favor of pursuing your long-term vision. The results that are produced from doing so may very well turn out to be tremendous.
Such long-term thinking is typical of passionate and successful entrepreneurs. They weather the storms of the life of an entrepreneur in good spirits, they stay up longer, work harder, and make that additional trip to meet a potential investor or customer. They persevere. True passion shows itself in how well it faces challenges and how well it prepared for such challenges.
Related Reading » Success Quotes to Motivate Entrepreneurs
 
4) Clients Will Appreciate Your Integrity
Customers will notice when you are trying to sell your product out of desperation or just for the money, rather than passion for a great solution to their problems. When you are desperate to make a sale, it means that you do not have an active customer base, which will make prospects question why that is the case. Their thoughts will either be that your product is not worth being purchased or that your customer service drives customers away. If you're just out to make a quick buck, at some point your insincerity will show. Either way, these are negative perceptions that will make it hard for you to make a sale.
The best way to acquire customers is to really believe in and have a passion for providing unique solutions for your customers' problems. When you work to understand what their problems are and create solutions that are customized to solving their problems, you will find that people are highly positive about being your customer.
5) You are Ensuring Long-Term Success
When you possess a passion for your business, its success is your main focus. This means that you will work tirelessly to create a product that is demanded by your target customers. You will work to provide the best customer service that keeps your existing customers loyal to your business. Your entire focus is on producing long-term success for your business, rather than experiencing short-term results that can never be regained.
Think about the business idea that you have in your mind. Are you willing to work day and night for years until your business finally resembles the vision in your mind? Your passion should drive you to excel no matter how difficult the journey towards success may become. It may seem like it is not worth it while you're knee-deep in the process of reaching there, but the payoffs will eventually justify the problems that you had to endure and the sacrifices you made.
---
Translate your passion into entrepreneurship. Incorporate a company in Singapore quickly and easily.
Singapore Company Incorporation is the leading force in company registration in Singapore. With a gamut of services including Work Visas & Relocation, Accounting & Taxation, Business Licenses, Company Secretary and Trademark Registration, we are well-positioned to support your business.